When you hire equipment from Hog Roast Helmsley so you can DIY, you don't just get a top-quality machine that can cook beautiful food while you take all the credit; you also get one of our professional's expertise, knowledge and experience to help you through it all. Even if you've never cooked your own hog roast before, one of our dedicated chefs will walk you through the process, and it's actually much easier than you may imagine. With our own brand hog roasters, you prepare your meat, set the temperature, turn the machine on and then watch it do its magic – easy as pie.
On the day of your hire, we drop off the machine at your venue (which is already included in the price), whether that's one of our smaller machines so you can cook for a few people at home, one of our beasts that can cook two pigs at the same time as four pork legs of pork and two hundred baked potatoes or something in-between. Our chef will show you how simple it is to use but will also leave you with instructions just in case, though we're sure you'll get the hang of it in no time at all.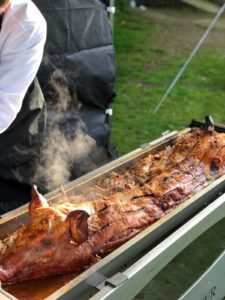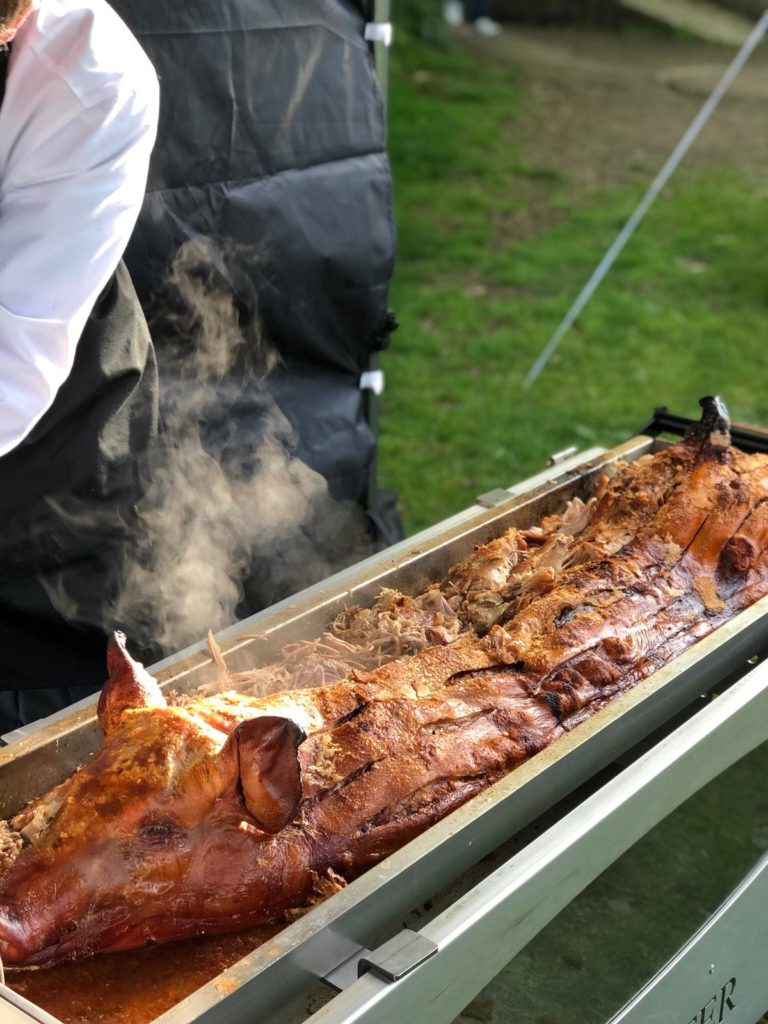 Our Hog Roast Helmsley chef can even take your desired meat along to your venue together with the machine if preferred. We use highly-respected farmers and butchers who are local to us and give us top-quality meat and not just the hogs that we cook to perfection. As caterers, we use those same hog roast machines to cook spit-roasts and barbecues too, by using our special attachments, and when you rent from us, you can do that too if preferred. You can even cook a whole meal in one go if needed, with the meat above and plenty of vegetables and potatoes inside, or even a couple of pizzas, as our machines work like conventional ovens.
If you're planning to cook your own hog or spit roast or all kinds of other food, Hog Roast Helmsley are the ones to call, so get on the phone today and book us in!