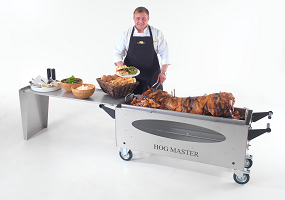 The fact that the UK is an island has its advantages and its disadvantages. Our island status has of course served us very well in turbulent times when aggressors were keen to make this land their own, so as a form of defence it has proved its worth. Some would also argue that being an island has helped the UK forge something of an identity for itself, making us uniquely 'British'.
Being an island does of course bring with it some drawbacks, most notably of the transport variety. Whereas mainland Europe can enjoy reasonably easy travel to neighbouring nations, without the need to fly, that is not a choice for the majority here.
There is the channel tunnel but, for most of us, hopping on a jet is the most convenient and often most affordable way to travel abroad. Many of use choose to take a jet from the second busiest airport in the UK, and that is Gatwick. Gatwick sees a staggering thirty three million people pass through the airport every year, bettered only by the other big airport in the capital.
But Gatwick is not just an airport but an area of West Sussex…and where there are people, there are always occasions to celebrate, so how about a hog roast Gatwick celebration?
Make no mistake, whether it's a birthday, an anniversary, a work based event, a wedding or a charity fundraiser, there is always a good reason to organise a big celebration and enlisting the help of a hog roast hire Gatwick based chef will help you transform your event from okay to amazing, and all because of the power of the pig!
A Taste the Cracklin hog roast is a great way to cater for any celebration or occasion that needs something a little bit different. Are you after something suitable for all ages, because hog roast appeals to children adults alike? Children make a bee line for the crackling and the older Gatwick guests simply love the taste of traditional slow roasted pork. It's a little journey down memory lane for many!
Hog Roast Gatwick – Leaders In Our Field
One of the secrets of a splendid hog roast is the pig, but it's not just any old pig. Just like any other chef worth his salt, the hog roast chef is very particular about the meat that goes on his hog roast machine, and with good reason.
The basics of good cooking are in good ingredients and that applies as much to hog roast as it does to a top restaurant. That's why the hog roast chef will only ever use a great quality pig and it will only ever come from a completely reputable source. You don't mess with the pig if you want the very best flavours for your Gatwick guests.
Do the visuals matter? If they do then you really need to get on the phone and book the hog roast hire Gatwick chef right now, because it sounds like hog roast was made just for you. You see the cooking of the hog roast is almost like a visual performing arts exhibition.
Well, sort of. If you have never seen a hog roast Gatwick chef in action before then you are going to love it. From the minute you see the whole pig on the spitting machine; you just think 'this looks great'. It's like a little bit of ancient cooking taking place on the latest cooking gear. It really is an impressive sight and one that will really make your guests take notice.
It's no cakewalk for the chef, mind. The hog roast chef at your Gatwick occasion will be spending a fair amount of time lovingly cooking that pig they so carefully selected for you. In fact it takes six hours for that pig to roast!
Why so long? Well, all the very best meats are slow roasted as this is the guaranteed way to ensure all those crucial flavours are released and soak into that juicy pork meat. Slow roasting is also key to producing that most important of factors when cooking pork, and that is the crackling, of course. Hog roast crackling is probably the best you will ever taste anywhere.
So, you have a great tasting meat, top quality crackling and visual entertainment, all in one Gatwick hog roast shaped package. Is there anything else you should know?
Well, yes. Make sure you buy some extra invites because a typical hog roast can feed up to one hundred people. You see, if you are organising a Gatwick event, you really can go the whole hog!