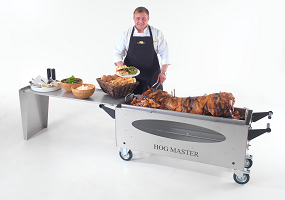 Polegate is a town that offers many things annually to the visitors and residents of the town. Originally a railway settlement, Polegate is today a thriving town with a variety of shops and bars so there is always something for everyone.
The town has many interesting attractions to explore too! including The Old Polegate Station, a restaurant which was originally the town's second railway station and Ovenden's Mill, which was built in 1817 and now serves as a museum.
In addition to its attractions, Polegate is also home to a country park and the popular Cuckoo Trail. The town is also known for its wide selection of sports facilities, which include The War Memorial Recreation Ground and a community centre. Polegate's history is best explored in the mill, for which guided tours are available.
With its interesting history, outdoor activities and selection of modern amenities, Polegate is the perfect destination for a special event. Whether you wish to plan an outdoor gathering, a work event or a wedding, Polegate is the ideal destination. However, you can make your event much more special by opting for a hog roast.
Taste the Cracklin will provide you and your guests with an event to remember. There are many advantages to opting for this type of catering, the main one being that you have the chance to enjoy some delicious British food. There is no better way to celebrate a special event than with a great location and great food.
Our catering solutions really are the perfect solution for those in need of affordable catering for their event. Whether you are planning a small get together with family and friends or a larger event, a hog roast will enable you to give your guests great quality food without you having to worry too much about the cost.
A hog roast is ideal for weddings, corporate events, small family gatherings, festivals, marquee events and much more. We can provide you with a choice of menus that will suit the type of event that you are planning.
Hog Roast Catering In Polegate
With Taste the Cracklin, you're not limited to just meat. You and your guests can also enjoy a variety of other food to provide a memorable meal. Hog roasts are available with tasty accompaniments such as apple sauce, cranberry sauce, salads, potatoes and much more.
You can enjoy a hog roast on rolls with delicious crispy crackling for a buffet event or a spit roast gourmet menu for something more extravagant.
With hog roast Polegate, there are no limitations. As well as pork, you can also opt for many other types of meat for your event. You and your guests can not only be provided with succulent meat such as pork, chicken or turkey but also have the chance to enjoy the appetising aroma of the meat as it is roasting.
A hog roast machine will give you the chance to enjoy the sight, smell and taste of roasted meat that is cooked to perfection. It truly is a perfect catering option for outdoor events such as festivals, barbecues and other similar events.
If you're a keen outdoor cook, Taste the Cracklin even allow customers to hire out one of our machines to achieve the experience of being a hog roast chef for a day.
Whether you are planning a small family event or are a company such as a pub or restaurant that are in need of a machine for the day, a hog roast is sure to make your day a success. Your guests will not only be in great company but will also be able to enjoy a delicious hog roast that has been cooked by you.
If you wish to sit back and relax for your event then you can simply opt for your hog roast to be cooked and carved for you. There are a variety of menus available, so you can easily select something that not only suits the type of event you are planning but also something that will appeal to your guests.
There is nothing more appealing and versatile than a hog roast. It's quick, affordable and the perfect option for those wishing to make their Polegate event one to remember. All that's left to do now is get in touch with us and let us know a little more about your event and we'll provide you with a suitable menu option for your event and requirements.