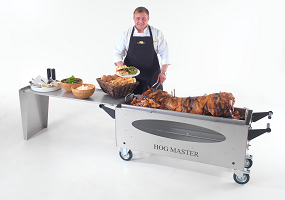 We get great pride in being a catering company in Radstock, William Smith FGS was The Founder of English Geology in North Somerset and being able to provide a traditional catering service in such a historic area makes the toughest of jobs worthwhile.
Many years ago (hundreds in fact) William Smith FGS moved to Radstock and he was soon to become the founder of Geology for his study of fossils and strata. In 1799 he made his study into a map of his findings. He worked for the Somerset Coal Canal Company on the canal venture and is important as it was a coal mining town at the time.
If coal mining isn't your thing try the sobriety of the Wesley brothers who bought Methodism to North Somerset. They set up meeting houses in the town from 1739 to 1789. Their lively preaching and conviction for labourers or colliers gave them a break from a hard mining tradition.
In the past few hundred year, the town has changed a lot since with a lot of that history to be found at Radstock Museum which tells the history of the Coal Mines and their social history in the area in the 1800s.
These days, Taste the Cracklin is attempting to carve it's own piece of history with our Hog roast catering services. The cooking process for a whole pig can take round 6 hours of slow cooking. What this ultimately gives us a crispy sheen on the pig and lots of tasty and juicy pork, with enough meat to feed around 120 people.
Hog Roast Radstock – Quality Is Our Priority
Taste the Cracklin can cover anything from weddings to events in local pubs with set menus that can be adapted to suit you. If you like it cooked a certain way tell us and we will speak to the chef. We can also offer you a range of meats from pig roasts to lamb, our hog roast machines are capable of cooking a whole range of different meats for your guests to feast on. We can also accommodate your vegetarian guests with dishes such a quiche we also offer salads, and vegetables nobody will feel left out. So come and join us we will make your event a day to remember in all the good ways.
One of the best things about the town is the countryside and stunning views such as the Miners and Black Mountain trails, another one of its strong points is its history the Museum looks at the coal mining history and what it was like to live in those times. The town folk are friendly and I like to think we are too. It makes the company happy to see you happy and gives us a warm glow to think we have another satisfied customer to have tasted our delicious hog roast at an event in Radstock.
If you have an upcoming event, party or wedding and you're stuck looking for a catering option that everybody will be happy with, you cannot go wrong with a Taste the Cracklin hog roast. To find out more and talk to us about how we can help you with your catering needs. Simply give us a call or contact us through the website.