Let our dedicated Taste the Cracklin experts cater for your next party and you can save yourself so much time, stress and even money, as a hog or spit roast can go a long way to feed many guests. When you're planning a special occasion featuring fresh, tasty food, what's better than to be able to relax together with your guests on the day and enjoy that food with them? We know how time-consuming and stressful it can be to plan and then host any kind of function, especially when it comes to serving hot food, where you want everyone invited to enjoy it at just the right temperature, when it's perfectly cooked, and at the right time too.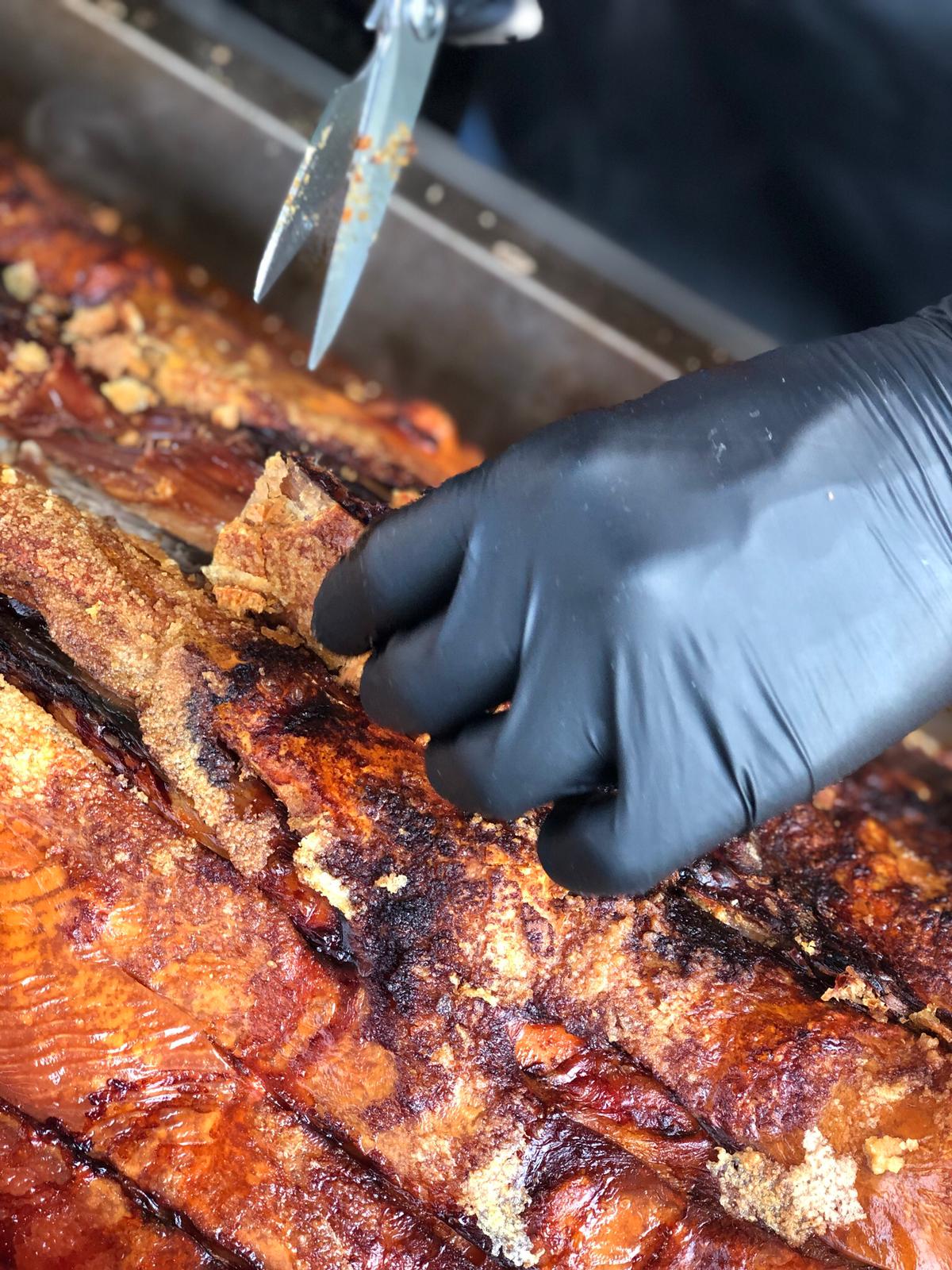 When Taste the Cracklin takes over the reins of the food that you want to be featured, you not only get to sit back and relax but you also get to experience great service and fabulous food made out of fresh, local ingredients. We can help you to devise your own perfect menu, whether you just want a main, a main and a couple of sides or a menu of multiple courses including welcome canapés. While we're famous for our hog roasts, we can also cook wonderful spit-roasted meat if preferred or we can serve one of our speciality menus, like our Southern Slow Roast or Loaded Fries. Plus any guests with dietary requirements are catered for too; just let us know your needs in advance and we'll make it happen.
Taste the Cracklin catered a private party on Sunday afternoon where we satisfied the hunger of most of the guests with our amazing pigs in buns (which you may know as hog roast rolls) but we also made sure that the vegetarian and vegan guests got to enjoy delicious food too. Our customer asked us to make our popular veggie skewers vegan-style, so that meant grilled mushrooms, tomatoes, courgette, red and yellow peppers and red onion, served with pitta and a vegan dip. Once they were perfectly cooked, it was time to carve the hog after it had sizzled away for several hours, and then serve all the guests tasty, suitable food that they would all love.