When you've put your heart and soul into organising an outdoors special occasion, you certainly don't want it to be spoiled by bad weather, and here at Taste the Cracklin, that's why we have marquee tents and gazebos available to hire. If you have a big enough space inside that's well-ventilated, we can actually cook indoors for you if needed, but often our customers need to host a party or event outside, even in a chilly month such as January. Just recently, we did just that for one of our regular customers, Allen.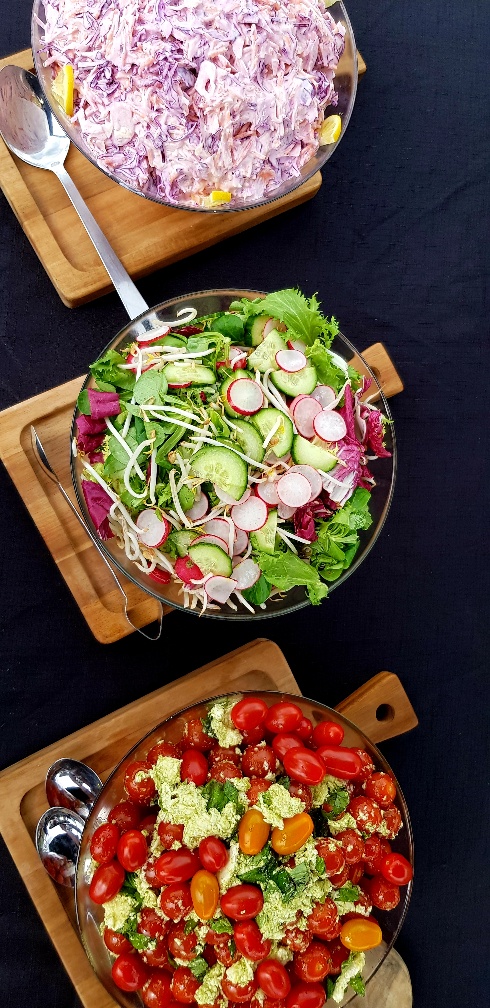 When Allen called Taste the Cracklin to book a social event at the rugby club that he presides over, he asked us to make our succulent pigs in buns, as we always do, but to also provide additional and alternative options for the guests. There would be 150 people invited, and some would be vegetarian and gluten-free, so he wanted to ensure those guests could enjoy our food just as much as everyone else. We always make sure that this is possible, as we have various options for all kinds of dietary needs, and for this occasion, we would be grilling veggie skewers for vegetarians and providing gluten-free rolls so that those guests could still eat our pigs in buns. 
Additionally, for this function, Allen asked us to put together some salad dishes and bake a heap of jacket potatoes. We can always provide extra food for parties and events, whether you need a starter and dessert to complement the main course or some side dishes instead, so this wouldn't be an issue at all.
On the day of the social event, Taste the Cracklin arrived at the rugby club first thing in the morning and set up the marquee. Before long, the expected rain came down but this didn't affect us as we were preparing, cooking and serving all the food inside the huge tent. First of all, we prepared the two hogs to be roasted and then we watched over them as they sizzled away to perfection. Later on, it was time to add the baked potatoes, grill the skewers, make some fresh salads and set up our serving tables with apple sauce, stuffing, condiments and of course lots of bread rolls. By 7pm, the queues had begun and it was time to serve up a warming feast away from the rain.