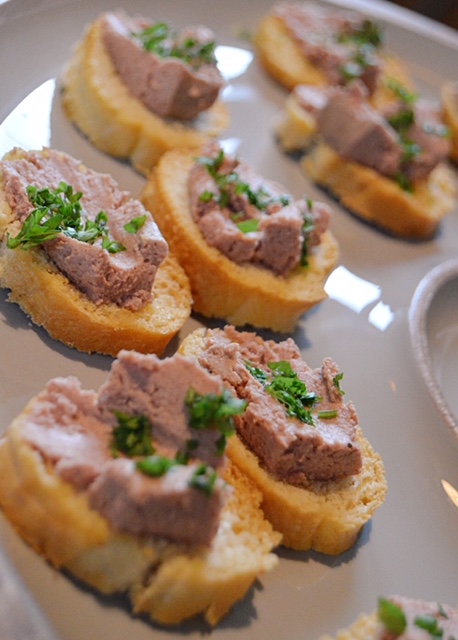 Taste the Cracklin was recently the catering company of choice for a beautiful outdoor wedding in the heart of the countryside. The event was a huge success, with guests of all ages enjoying the delicious hog roast that was the centerpiece of the meal.
On the guests arrival, they were greeted by a selection of beautifully presented canapes aswell as the mouth-watering aroma of the hog roast which our team had been cooking to perfection for hours. The Hog Roast was set up in a prime location, allowing guests to watch as the expert cooks carved the succulent meat right before their eyes.
The professional and elegant setup was gorgeous white tablecloths, silverware and elegant glassware, all provided and set up but the team!  The hog roast was served alongside a selection of  sides, including creamy coleslaw, roast potatoes, and a mixed green salad.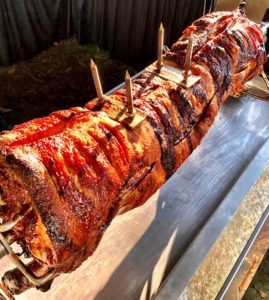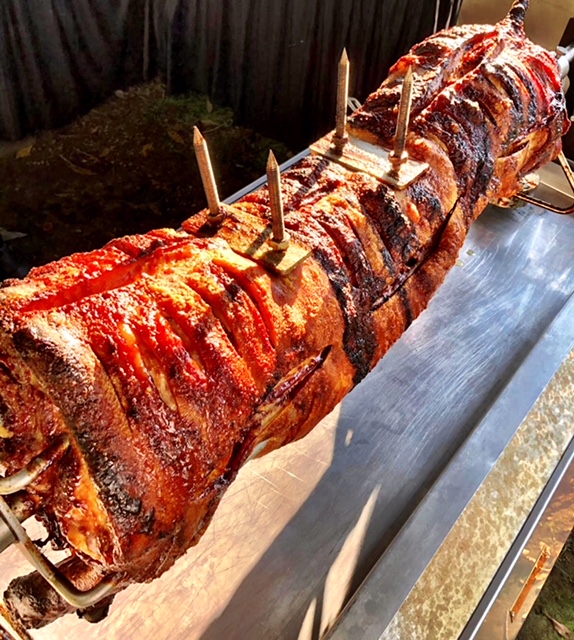 Not only was the food delicious, but the service was top-notch. The Taste the Cracklin team took care of everything, from set up to clear up, allowing the happy couple and their guests to enjoy the day without a worry. The team arrive early to start the preparations and even help on the final touches to make sure everything runs smoothly.
The guests couldn't stop raving about the food, with many saying it was the best hog roast they had ever tasted. The meat was tender and juicy, and the crackling was perfectly crisp. Taste the Cracklin provided an amazing hog roast that was enjoyed by all guests. The setup, service, and food were all top-notch, making the wedding a truly memorable event. If you're planning a wedding and want to impress your guests with delicious food, make sure to give our team a call!