While away on a romantic holiday in the Bahamas over the summer, Taylor proposed to his girlfriend, Poppy. The couple had planned to tie the knot in a beautiful winter wedding in December and could not wait for the big day. The wedding was quite a big affair and they had produced a long guests list with even more people coming to the night do. Therefore, keen to make the day special, they hired the Taste the Cracklin team to cook up a beautiful buffet to be served at the night do at the wedding venue.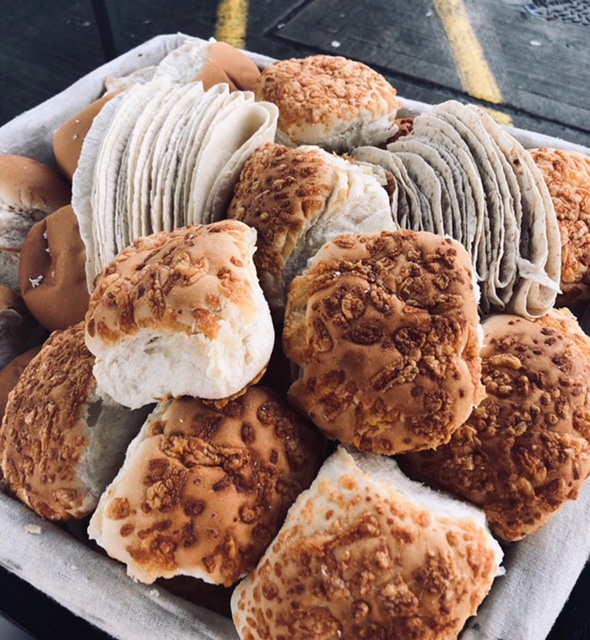 After arranging before the wedding for the Taste the Cracklin team to arrive at 8pm and serve their buffet through to 9pm, the team arrived and set up just inside the venue. They quickly got to work, as their hog slow roasted in their Hogmaster machines. The meat was served with the Hog Roast team classics of stuffing, apple sauce and crackling. This was served alongside fresh bread rolls and complimenting sauces to suit the casual atmosphere of the night do. In addition, new potatoes served in herb butter featured alongside the hog meat which was carved by the Taste the Cracklin team's catering manager. This menu also included serving tables, napkins and disposable crockery which was provided by the team and was perfect for the informal party.
   The wedding partied on into the early hours of the morning and Taylor and Poppy had a fantastic day. All of the wedding guests, including the bride and groom, really enjoyed the food and were not disappointed the Taste the Cracklin team's buffet. The buffet was a great way to kick off the evening and the couple did not have to worry about organising the buffet as the team brought everything they required along with them and cleared it all away discreetly afterwards. The catering manager worked hard to ensure that they upheld the quality usually delivered by the team and that they topped up the buffet throughout the night so the buffet did not run out of food. The couple were really pleased with the team and the buffet was a great addition to the wedding.