Our Taste the Cracklin specialist team are always on hand to help you solve your catering worries. With expert chefs, carrying all the knowledge and experience, you can be sure that your catering is in capable hands. We are well known for being the best in the business and it's easy to understand why after seeing our team in action, seamlessly putting together a feast of dreams. Then one bite into your hog roast roll and you are heading into a true taste sensation fit for any palate.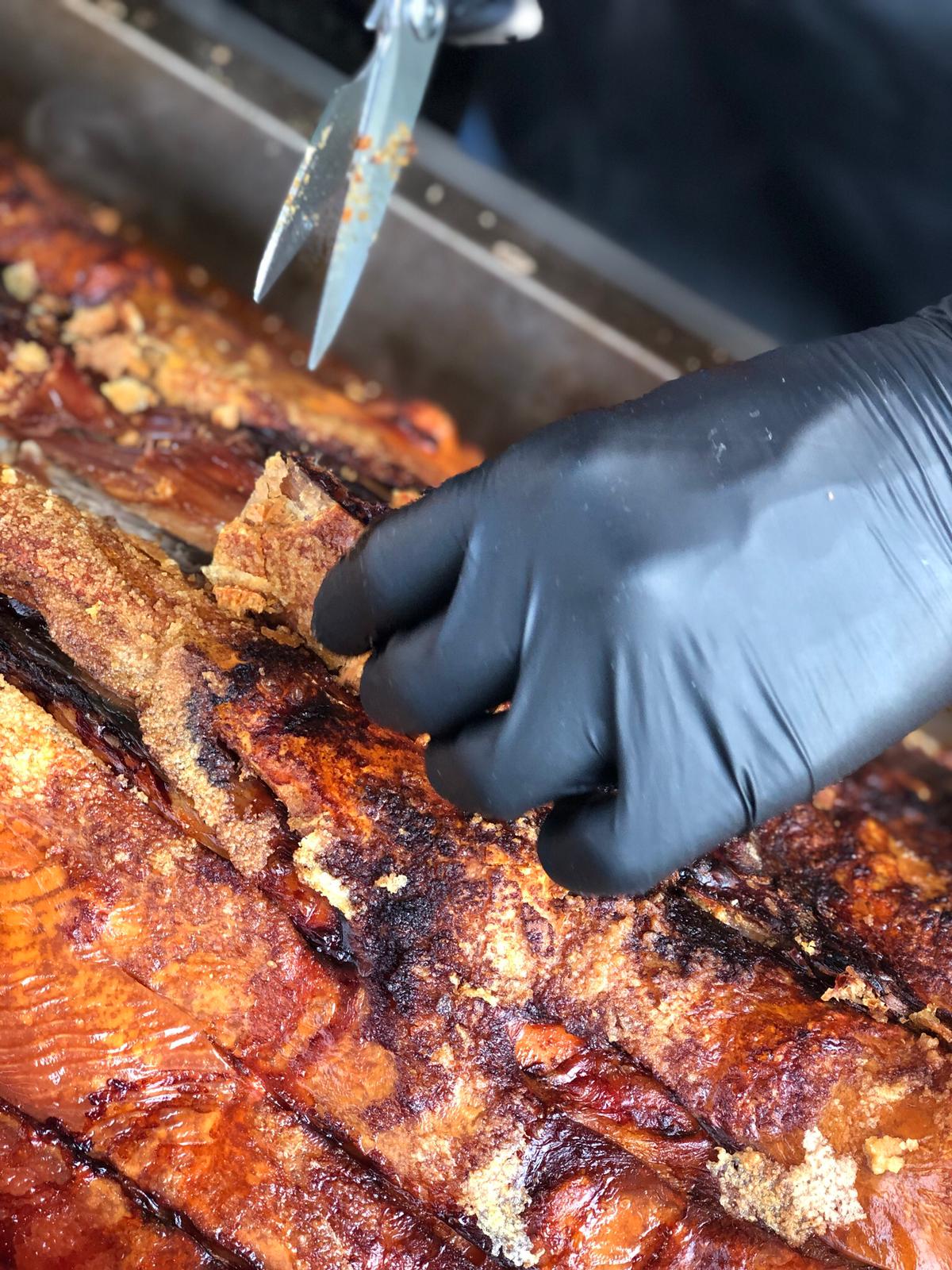 It wasn't so long ago that we were heading to cater for Sarah and all of her family at their annual celebration. The whole family have a tradition to get together on the weekend closest to Sarah's mum's birthday. Her mum sadly passed away a few years ago but they use the day to get together and have a positive celebration and still spend the day together as a family. Taste the Cracklin were called upon this year to take charge of the catering on Sarah's behalf. It's quite a mammoth task for Sarah to do along with the organising of everything else too, with all the dietary requirements, children wanting different options, Sarah decided to pass the task onto us! We took grasp of the challenge and wanted to provide an impressive feast that the whole family would enjoy.
After discussing with Sarah we decided to opt for our Classic Hog Roast Menu with chips on the side (also the children would love the chips!) We added in a couple of hot dogs that the children could have too, and then for the veggies we had a few options for Sarah to choose from but she opted for the vegetarian burgers. A great meal for the whole family to enjoy! The weather wasn't the warmest but the main thing was that it was nice and dry for the afternoon. The Taste the Cracklin buffet was ready in a matter of hours and all of the 40 guests were very hungry, eagerly wanting to get their hands on a Hog Roast roll! Many guests came back for seconds, especially the hungry children making the most of the chips!
Sarah was over the moon and said that by allowing us to take charge of the catering she was able to relax and enjoy the day more with the family. It was our pleasure and we have the date pencilled in for next year too!