When booking caterers for any kind of party or event, you need to know that you're hiring professionals who know what they are doing, are dependable and work hard to provide exactly what you want and need. Of course, as well as this, the food they serve needs to be truly tasty and made out of fresh, quality ingredients each and every time and Taste the Cracklin are purveyors of all of this and so much more.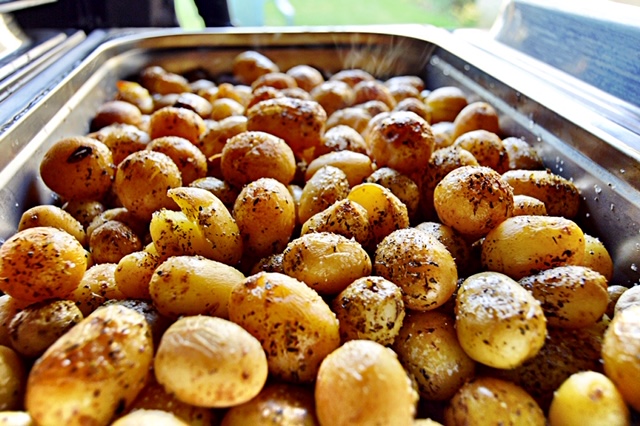 We've spent a long time perfecting our menus and offering our services both locally and further afield, as we're often asked to cater in other towns and sometimes even other counties, either by our own customers or by other franchises who need us to help cover. One of the things that we're renowned for (other than our famous hog roasts!) is our commitment to providing plenty of choice and variety within our various menus, as we know that our customers often want to give their guests both, but also especially when it comes to dietary requirements…
You may be inviting vegetarians, vegans or someone with a gluten intolerance or allergy, for example, and you'll need to know that they can enjoy our food just as much as everyone else, so just let Taste the Cracklin in advance of your special occasion and your wish will be our command. Also, check out our menus for all kinds of supplemental dishes like starters, sides and desserts, as well as special standalone menus like our Southern Slow Roast and Loaded Fries, to find the perfect food for us to wow your guests.
Over the weekend, our Taste the Cracklin experts catered a wedding reception where forty guests were invited to be treated to a sumptuous feast, featuring one of our traditional centrepiece hog roasts made into piles of pigs in buns and additional mains of veggie skewers, as well as various other delicious dishes too. With several welcome canapés, starters of salmon and vegetable soup and desserts of lemon tart and strawberries and passion fruit cream, both carnivores and vegetarians enjoyed plenty of choice and variety, and by the end of the evening, everything had been devoured.