When it comes to catering any kind of special occasion, Taste the Cracklin really is the perfect choice, as we've spent years perfecting our menus and making sure that everyone can enjoy our delicious dishes. We offer plenty of mouthwatering meaty mains, including our signature hog roasts, spit-roasted beef, lamb, turkey and chicken, barbecued burgers and sausages and even marinated meats, so your carnivore guests will be more than satisfied, but we also offer plenty of alternative mains too, for guests on special diets. From vegetarians to vegans and those with an allergy or intolerance, like to gluten or dairy, we cater for everyone, as long as we know in advance so that our expert chefs can whip up a suitable homemade dish on the day.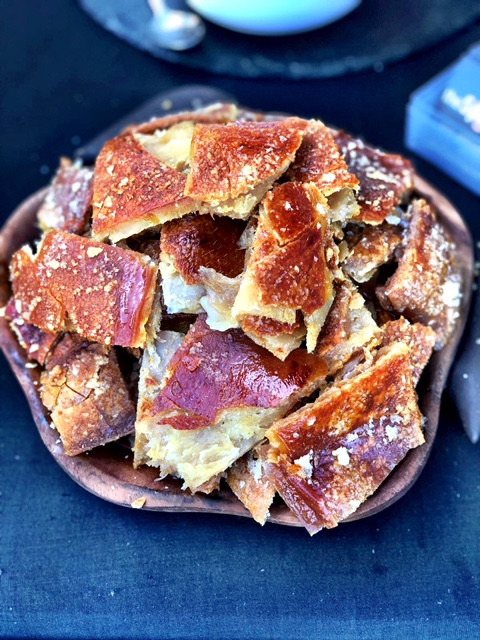 Taste the Cracklin also has lots of additional food on offer too, such as hot and cold sides, handmade canapés, starters and desserts, so varying appetites for various occasions can be catered for, and we sometimes add extra menus throughout the year, like our winter warmer, which we offer at this time of year. With your choice of succulent meat (such as one of our famous hog roasts or whole-roasted turkeys), accompanied by tasty trimmings that you know and love (so stuffing, apple sauce and gravy with a hog roast and stuffing, fresh cranberries and gravy with a turkey roast), as well as your choice of a potato dish and seasonal vegetables, our winter warmer can warm the cockles of you and your guests even if you're eating outdoors.
For our long-term customer Kevin, a hog roast winter warmer was just the ticket, and his outdoors sports club event over the weekend warmed everyone up from the inside out, with freshly-cooked, hot meat, crispy, salty crackling, and piles of veg, potatoes and trimmings.
Our Taste the Cracklin team cooked a great feast on Saturday, and while the hog was sizzling away, we also cooked roasties, carrots, sweetcorn and peas (as requested by Kevin), made our own homemade stuffing, apple sauce and onion gravy, and by 3pm, the seventy guests were digging in and devouring everything in sight.