After many couples have sadly had to postpone their nuptials or hold off on planning anything due to the ongoing restrictions, 2022 is gearing up to be an incredibly busy year for tying the knot. Here at Taste the Cracklin, we have also been incredibly busy with enquiries and bookings for our wedding catering services for weddings taking place in 2022. If you are still deciding on which catering option to go for, we could be just what you are looking for!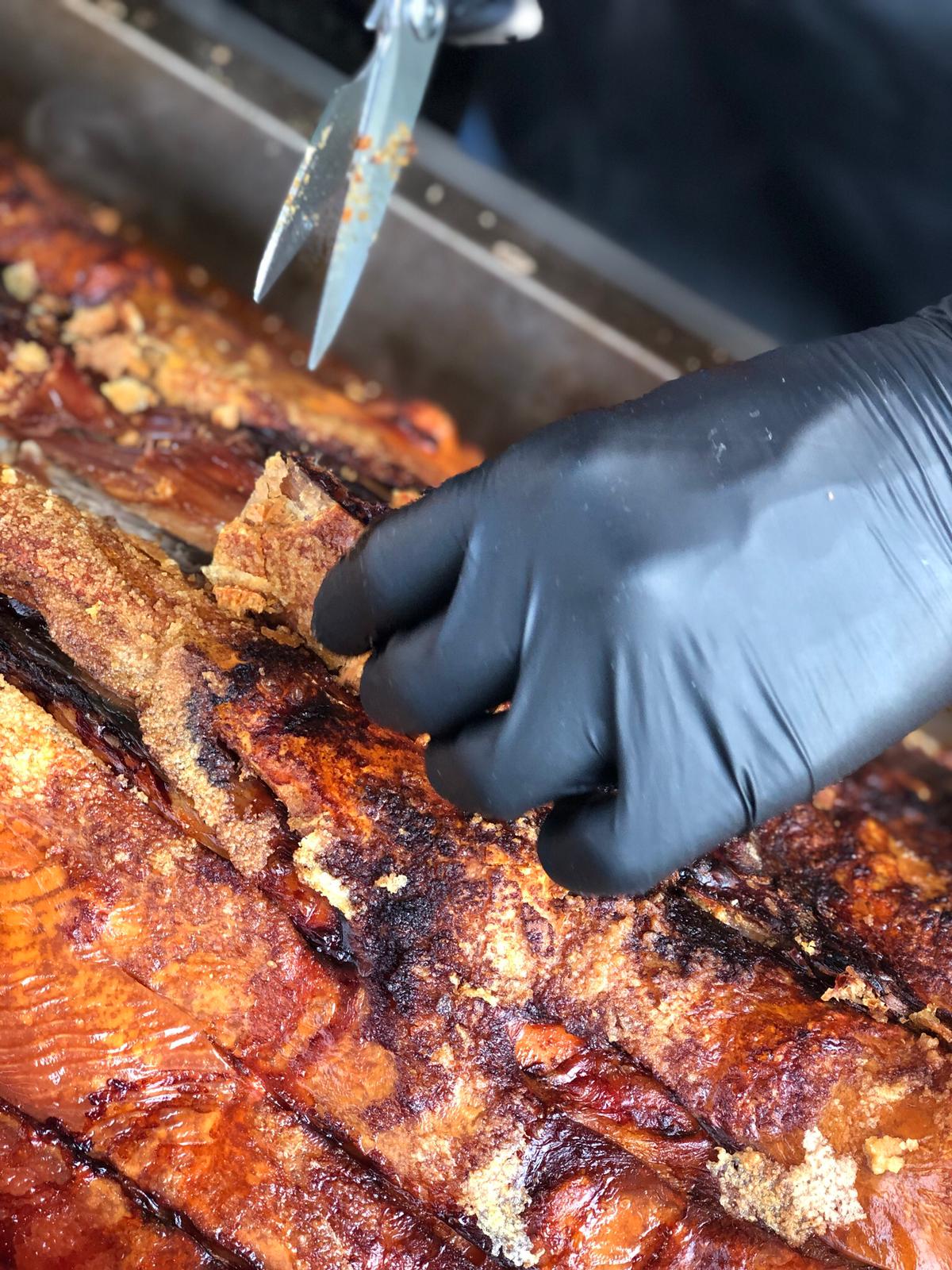 Our wedding catering services have always been very popular with our clients and with good reason! Our wedding packages are a far cry from generic buffets and old-fashioned set menus with tired predictable dishes. All of our wedding menus are packed full of vibrant freshly made dishes that can be tailored to meet the specific needs of your guests, and what's more, we'll make everything right there at your wedding venue. This applies whether you are having an extravagant outdoor wedding reception, an elegant marquee celebration or an indoor reception.
As outdoor events seem like the safest bet at the moment, many couple are going for this option. The Taste the Cracklin team are comfortable catering in any environment, but we are a particularly popular choice for couples who want an al fresco wedding reception. This is because we can create refined meals in any outdoor space without needing any extra equipment or facilities on-site. So, if you hire us to cater for your wedding, you can have your reception in your perfect outdoor setting without having to be concerned about the quality or freshness of the food.
After so much delay and uncertainty for everyone who has had to change or cancel their wedding plans, the Taste the Cracklin team can't wait to start catering for weddings again and make our contribution to creating the memorable and special celebrations that couples deserve for this major milestone in their lives. If you would like to book us for your 2022 wedding or enquire about any of our catering packages, don't delay in getting in touch with us here at Taste the Cracklin as we are getting booked up very quickly!
b