At Hog Roast Lydney, we cater for a variety of events- including weddings, private parties and corporate purposes. We have a catering style for every event and a suitable menu for every guestlist. There's no limit to the events we can cater for and every package is fully customisable to meet your needs. Because we offer so many services, we get a lot of FAQ's, so we have decided to create a handy guide to answer them all in one place!
What information do I need to provide to book my catering?
Initially, all we require is your party size, date and location. Once you have provided this we can begin finding the catering package that suits your event and get to work planning your perfect menu. This information can be provided using the enquiry form on our website
Which dietary requirements do you cater for?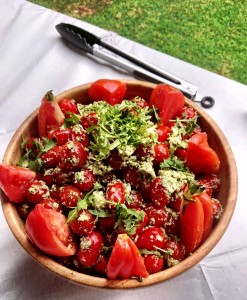 We can cater for any dietary requirement. We have delicious vegan and vegetarian main courses, which are always popular. As well as this, we can provide gluten free bread rolls to serve with our buffets and spit roasts. We can also accommodate for food allergies- simply let us know what allergies your guests have, and we can prepare our dishes accordingly.
How many guests can you cater for?
In the past, we have catered to events with as few as twenty guests, to events with over a thousand guests. No event is too big or too small for Hog Roast Lydney and we have a catering package to suit every party size.
Which events can you cater for?
To put it simply- we can cater for any event! Commonly this includes birthdays, weddings, anniversaries, baby showers, family gatherings, Christmas, New Year's Eve, dinner parties, corporate training days and business seminars.
Do you have a question not answered above? If so, get in touch with Hog Roast Lydney today using the enquiry form on our website. We hope that this guide has helped you understand more about us and the services we offer.