It's always hard when a loved one passes away. And the added burden of arranging a funeral can make an already difficult time even more challenging.
At Hog Roast Middlewich, we recognise the significance of this period of mourning and believe in providing solace through our compassionate and efficient funeral catering services. We aim to lighten the load for our clients, allowing them to focus on the healing process while we take care of the arrangements.
We take immense pride in the reliability of our team. Ensuring that every detail is attended to, Hog Roast Middlewich pledges to uphold punctuality and precision, sparing you any additional stress. Our goal is to create a seamlessly orchestrated event that honours your loved one's memory, leaving you with precious moments to connect, reflect, and cherish.
Just last week, we had the privilege of working with Eileen, who was navigating the difficult task of planning her father's wake. In times like these, empathy and reassurance are invaluable. Our catering manager's considerate approach provided Eileen with a sense of comfort, knowing that her family's needs were in capable and caring hands.
Eileen entrusted us with selecting a menu that would cater to the diverse tastes of the gathering. Our alfresco menu, with its delectable variety, proved to be the perfect choice for bringing people together during this sombre occasion. When the day of the funeral arrived, Hog Roast Middlewich's team was on-site well before the guests, ensuring that every detail was in place.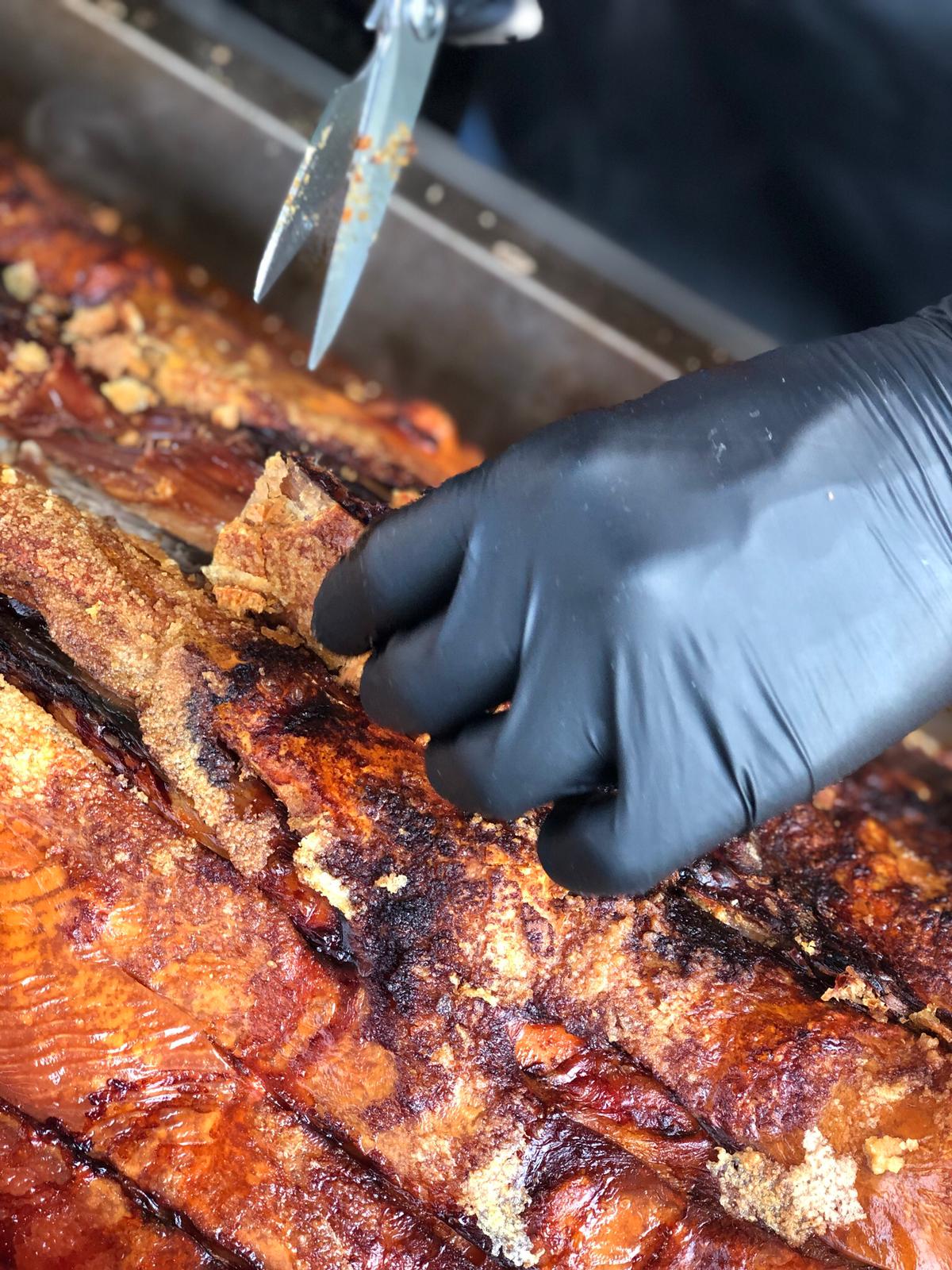 To commence the event, we crafted charcuterie boards adorned with Italian meats, cheeses, olives, artisanal breads, and sun-dried tomatoes, inviting guests to partake and mingle. For the main course, our offerings included classic hog roast rolls boasting crispy crackling, flavourful stuffing, and a drizzle of applesauce. Recognising diverse dietary needs, we also provided meat-free BBQ pulled jackfruit rolls accompanied by a vegan 'slaw. The menu's variety extended to roasted new potatoes, a vibrant Greek salad, and indulgent mac and cheese.
In the midst of sorrow, Hog Roast Middlewich's commitment to delivering a heartfelt, well-coordinated event helped Eileen and her family navigate this challenging chapter. By allowing us to shoulder the logistical burden, they could focus on sharing stories, finding comfort, and honouring their beloved in a manner that was both dignified and meaningful.