It may well be an easy decision for you that you'd like to feature one of our amazing Taste the Cracklin hog roasts at your next special occasion, either served as pigs in buns or on a plate together with your choice of seasonal vegetables and potatoes and our delicious trimmings, but if you'd rather the highlight be something entirely different, we can easily do that instead for you. Our menus include all sorts of alternative meat and non-meat mains, as well as additional options and dishes for special diets, so regardless of the menu you'd like, we've always got you covered.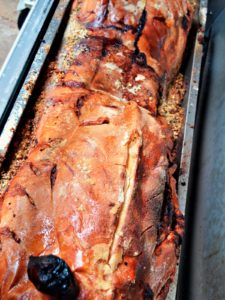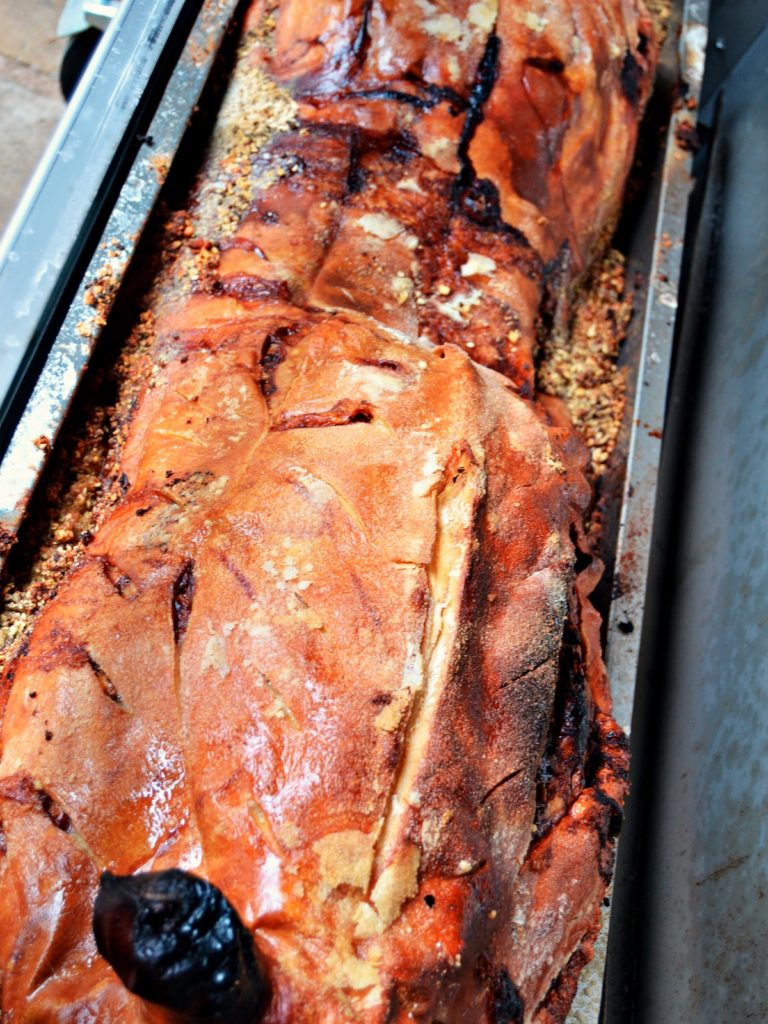 Our luscious pigs in buns comprise freshly-cooked, top-quality, local meat, as well as crackling made from the skin, which are both crammed into soft, floury bread rolls and wraps alongside our own-recipe apple sauce and sage and onion stuffing, and they're tasty bites of heaven that'll leave you begging for more. If you prefer a sit-down meal, you could choose to enjoy the meat, crackling and trimmings with veg like Brussels sprouts, green beans and carrots, as well as Dauphinoise potatoes, buttered new potatoes or roasties, all smothered in onion gravy, or you could choose to have side salads instead. We're sure your mouth's watering at the bare thought of any of these possibilities!
Nevertheless, our spit-roasted mains are something to marvel at too, whether you're dreaming of piles of chickens or turkeys or a hunk of lamb or beef for Taste the Cracklin to cook up a storm with, or a meat-free alternative like vegan BBQ pulled jackfruit in rolls and with slaw on the side, or vegetarian grilled halloumi and vegetable wraps, served with chilli and Tzatziki dips. We also have various standalone menus available, like our Loaded Fries, Barbecue, Southern Slow Roast or Alfresco, which all offer something a little bit different to impress your guests with.
Fancy designing your own menu? You can mix and match from our long list of canapés, starters, sides and desserts in order to do so, whether you just want to add our scrumptious mac and cheese or gourmet coleslaw to your main or you'd prefer a whole feast of several courses. Call Taste the Cracklin today and we'll get you booked in, whatever you're planning!