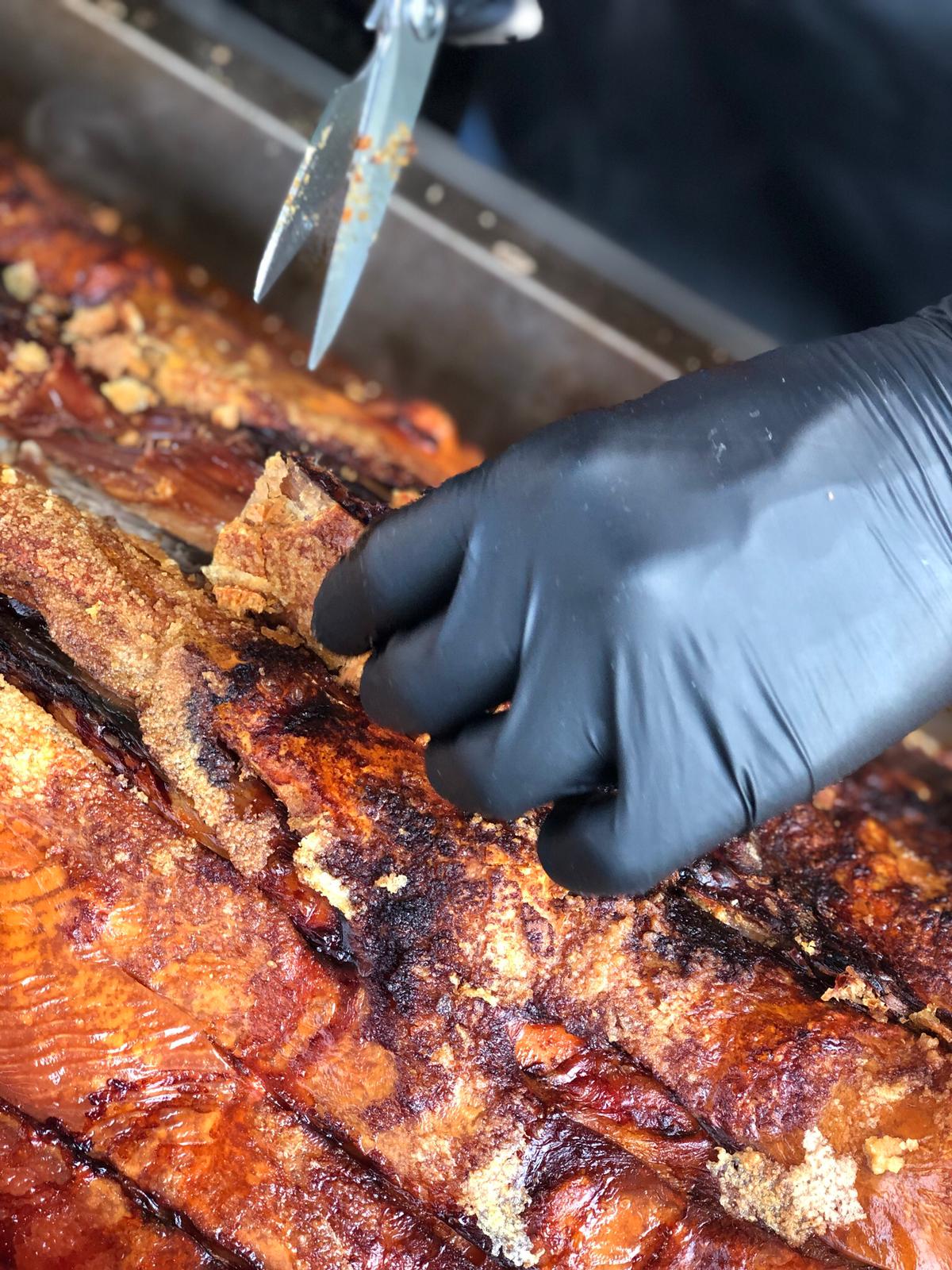 Festival catering comes in all shapes and sizes but it needs to be able to appeal to a large crowd and draw in customers from across the venue. At Taste the Cracklin, we have a variety of menus that taste and smell delicious- so are bound to go down a treat at your event! Here is just one tasty option…
This summer, Taste the Cracklin is providing catering for a throwback music festival taking place on nearby farmland. The festival is hosted every summer, with people travelling from across the county to enjoy some 80s, 90s, and 00s music. As well as live music, the festival also includes a variety of stalls, including a selection of catering options. For our menu, we are planning on providing a classic hog roast as we know that this menu will attract customers to see what we have to offer. This menu looks and smells delicious, so is ideal for enticing people to our catering station!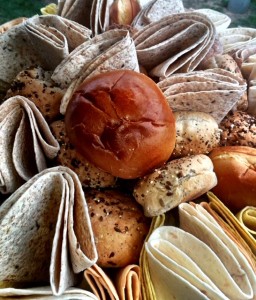 On the day of the event, the Taste the Cracklin team will be arriving at the venue with plenty of time to prepare for the 12:00pm start time. Our menu will be on offer for the duration of the day, allowing guests to enjoy lunch, dinner, or both, with our team. For the main dish, we will be slow-roasting a juicy hog, ensuring that it is cooked to perfection on-site. The pork will then be expertly carved by our chef and served in fresh bread rolls, with a gluten-free option also on offer. The rolls will be accompanied by sage and onion stuffing, homemade applesauce, and crispy crackling, as well as fresh chips and a selection of seasonal salad dishes. Overall, we are expecting our menu to go down a treat with the guests and the Taste the Cracklin team is looking forward to enjoying a day of live music in the sunshine!
Are you in need of a caterer for an upcoming public event? If so, get in touch with Taste the Cracklin today to find out what we can do for you. We hope to hear from you soon!