Taste the Cracklin felt lucky to be asked by their latest clients to provide the catering for their wedding reception. The team worked closely with the clients and the wedding coordinator at the country estate venue for the party in order to create a bespoke package that met the clients budget and needs.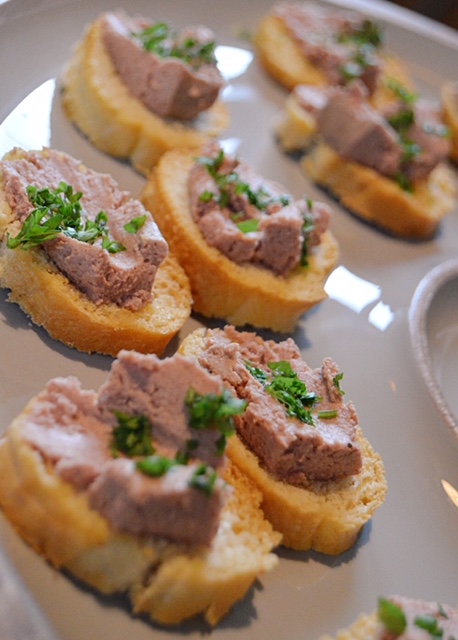 The clients wanted a formal dining experience for their 150 guests, a meal that would be filling and unforgettable for all those lucky enough to attend. The catering package selected by the clients meant that the Taste the Cracklin team would serve three courses: canapés upon arrival, the main course and then puddings. As all of this was made fresh at the venue on the day of the wedding reception the catering team had to be on site preparing the food by midday as the serving time was set at 6:30pm.
The canapés the clients selected for the guests were light and fun, the experienced wait staff would mingle amongst the guests as they arrived, offering: an Indian selection, halloumi kebabs, pate encroute and mini burgers.
The main course was served in a buffet style to the tables, the guests could choose between the two meat choices of: spit roasted spring lamb seasoned with rosemary and served with mint and dill and mustard sauce, or spit roast turkey with fresh cranberries and a sage and onion stuffing. The main course also included warm new potatoes in herb butter, seasonal vegetables and crusty rolls and a selection of sauces.
The guests had a choice of puddings, both of which could be served with fresh cream. The choices were an indulgently sweet chocolate torte, or an individual zesty lemon tart. Both choices were exceedingly popular with all the guests.
After the food had been enjoyed by the guests and happy couple, the Taste the Cracklin team discreetly and hastily tidied away all the rubbish. The team made sure to take all the waste and the china crockery and cutlery they had provided off site with them. The whole event had been a massively happy, love filled success.