29th February is such a rare day of the year; it comes as no surprise that the day swiftly gets booked up with events! The Taste the Cracklin team was thrilled when they were asked to cater a wedding reception that fell on the magical day; the clients wanted an extra special party to celebrate their loving milestone of marriage.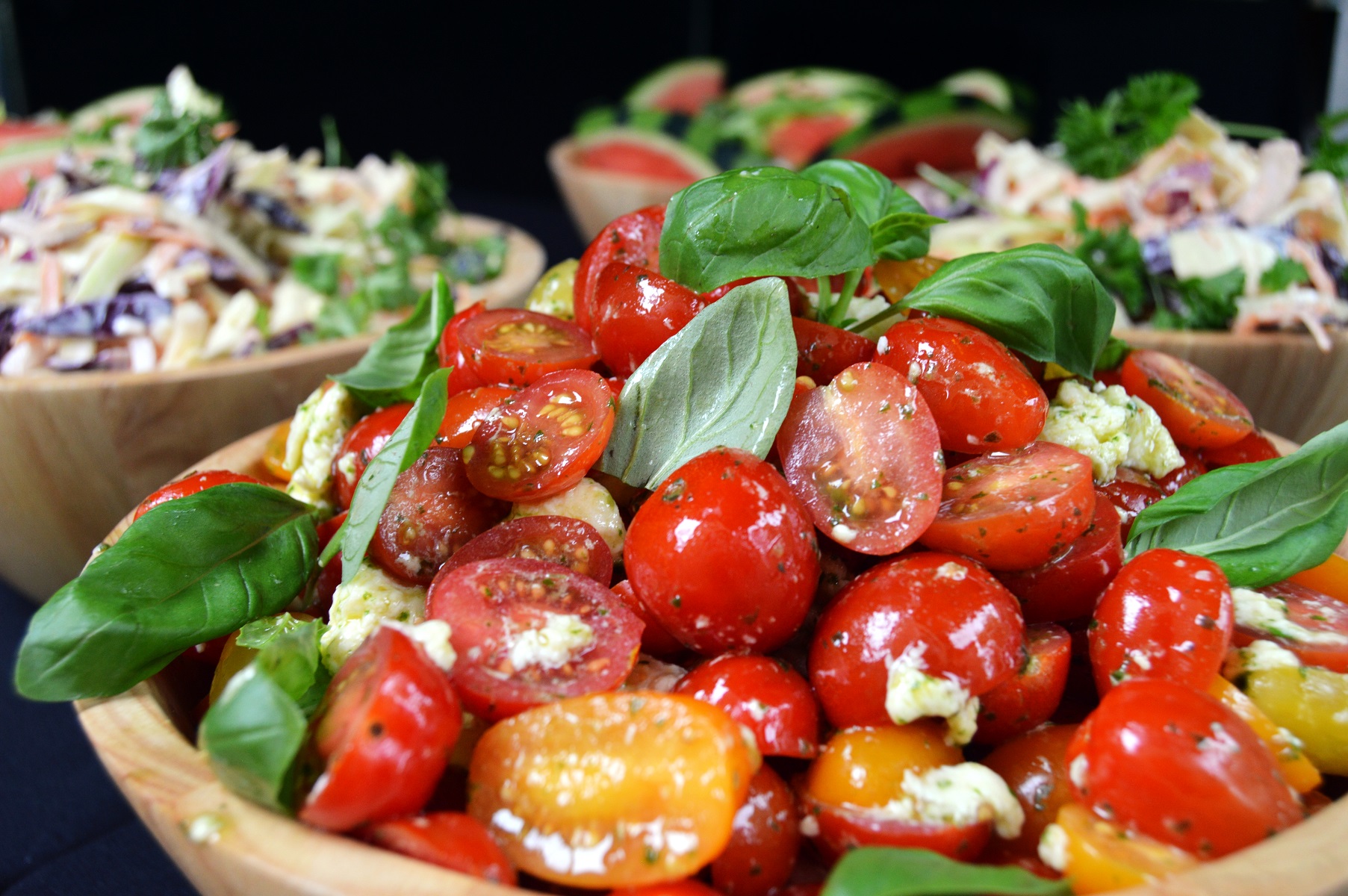 The clients worked closely with the Taste the Cracklin team to create a menu that reflected the couple's happy, loving and long lasting relationship. The team had to make plans to feed 60 hungry guests at the anniversary party, and to make sure the menu would suit everyone. In order to do this the menu was designed to be vegetarian friendly and would include plenty of vegetable based foods. While the couple selected a Classic Hog Roast with all the trimmings as the main aspect of the magnificent buffet they wanted, they also focused on making the menu vegetable based too. The menu included platters of perfectly sizzled grilled vegetable and grilled vegetable and halloumi skewers, with a variety of tasty, tangy dips. As well as this there was to be crunchy coleslaw, steaming hot baked potatoes, gluten free rolls and wonderfully hearty loaded fries that are a team favourite.
The team from Taste the Cracklin arrived at the hotel venue at 2pm, six hours before the buffet serving time. As part of the bespoke catering package the team not only made all the platters of food fresh on site, but they set up a serving table and provided wooden crockery and cutlery for the guests to use. The clients had chosen the reusable crockery and cutlery that the team had because it reflected their sustainable life choices, and also it fitted the rustic theme of their celebration.
The day of the event was blustery, but the bad weather didn't put the team off from completing their long to do list! The food was prepared in plenty of time; the guests and clients were thrilled with the wonderful array of food the team had put together.