Taste the Cracklin knows how important communities are in terms of help and support for individuals. When they were asked to cater a church community event the team were more than pleased to say yes.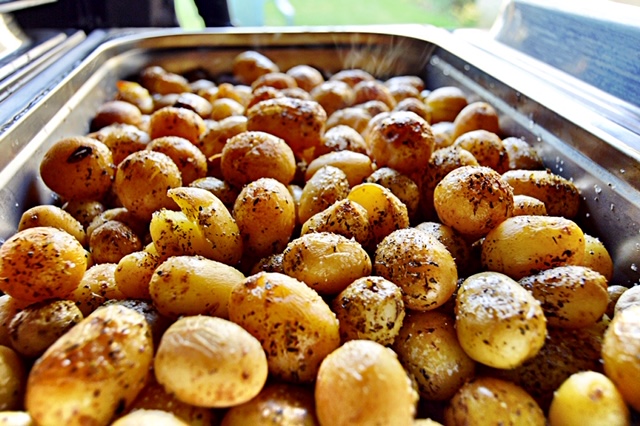 The guest list for the event, that was to be held at the local community centre, was hovering between 50 and 60 people. With this uncertain figure in mind the Taste the Cracklin team made plans to serve enough food for 60 people, just to be on the safe side. The clients were happy to leave most of the decision-making to the team, they just emphasised the need for the menu to have fun, delicious vegetarian and vegan options.
As the guest list for the event was so diverse the team is stuck to a Classic Hog Roast, which gave them plenty of options to alter the dishes. With the vegetarian and vegan guests in mind the team selected to include succulent grilled vegetable wraps and a varied choice of dips. Alongside this the team opted to serve: seasoned new potatoes, crunchy coleslaw and a Greek salad that would be a veritable treat for the taste buds. The clients were delighted with the menu the team had concocted.
On the day of the event a small team from Taste the Cracklin arrived at the community centre several hours before the 5 pm serving time. All the food was freshly prepared on site and made by hand by the catering team. When 5 pm rolled around the platters of food were done to perfection.
After the guests had eaten the food the team worked discreetly and quietly to pack away their equipment. They also collected the disposable crockery, cutlery and napkins the guests had used; as the team would dispose of them.
The event had been good fun for the guests and had renewed the strength of positive community spirit, just as the clients had hoped. The Taste the Cracklin team were glad the event had been such a rewarding success in terms of the uplifting of the happiness within the church community.