When Taste the Cracklin caters for your particular business function, whether it's a conference, staff party, seminar or something altogether different, our chef and catering assistants arrive at your venue hours in advance of serving time. It takes an age to roast a hog or a different meat to perfection, and we watch over to make sure it is perfectly cooked, and then carve and serve while hot, which is needed for outdoor events especially at this time of year.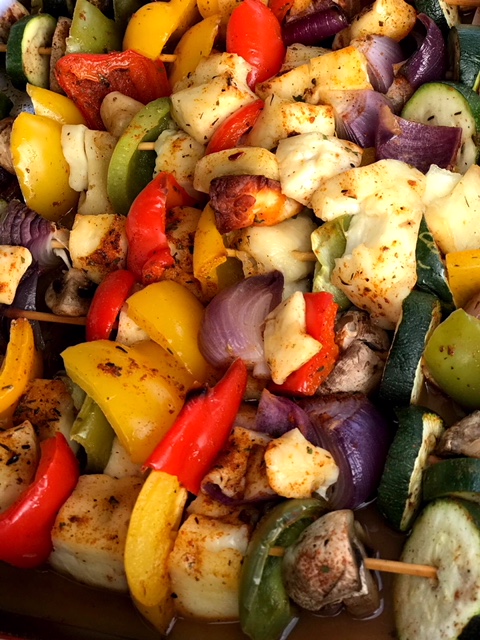 If you're organising an outdoors do, our winter warmer will certainly warm up you and your guests, but it's also perfect for indoor service too. With a Taste the Cracklin winter warmer, you choose the meat you want served, so one of our famous hog roasts or a turkey instead perhaps, and then choose the accompanying potatoes and vegetables, and we add the scrumptious trimmings you know and love (for instance, with a hog roast winter warmer, you'll also get to enjoy our own-recipe apple sauce, sage and onion stuffing and onion gravy).
Nevertheless, you may need alternative options served too, like a second meat, a vegan dish or something suitable for guests who are intolerant or allergic to gluten, or you may want additional dishes served, like a starter, dessert or canapés. Regardless of your needs, Taste the Cracklin will work hard to fulfill them all, as we want all of our customers and their guests to be able to enjoy our food and not just the majority.
When Tamsin asked us to cater her event, which eighty delegates would be attending, she thought our hog roast winter warmer would be ideal but she also needed a vegetarian option too. We have various suitable dishes on offer but our veggie skewers are our most popular, which we make by grilling fresh, local vegetables and halloumi and serving with pitta bread and Tzatziki.
On the day of Tamsin's function, our team members cooked up a storm, with tasty meat and crackling, carrots, green beans, parsnips, new potatoes and all the trimmings, as well as plenty of veggie skewers, and they were all devoured with absolute relish.