With December now in full swing, it probably won't surprise you to know that Taste the Cracklin has been rushed off their feet this month with all things Christmas. From helping clients to celebrate their workplace parties or dreamlike winter weddings, our catering crew has seen and done it all in these past few weeks; but taking a short break from the annual festivities, the team were called in to help Maria mark her 30th birthday in the best possible way: with a mouth-watering hog roast buffet from one of our flavoursome menus!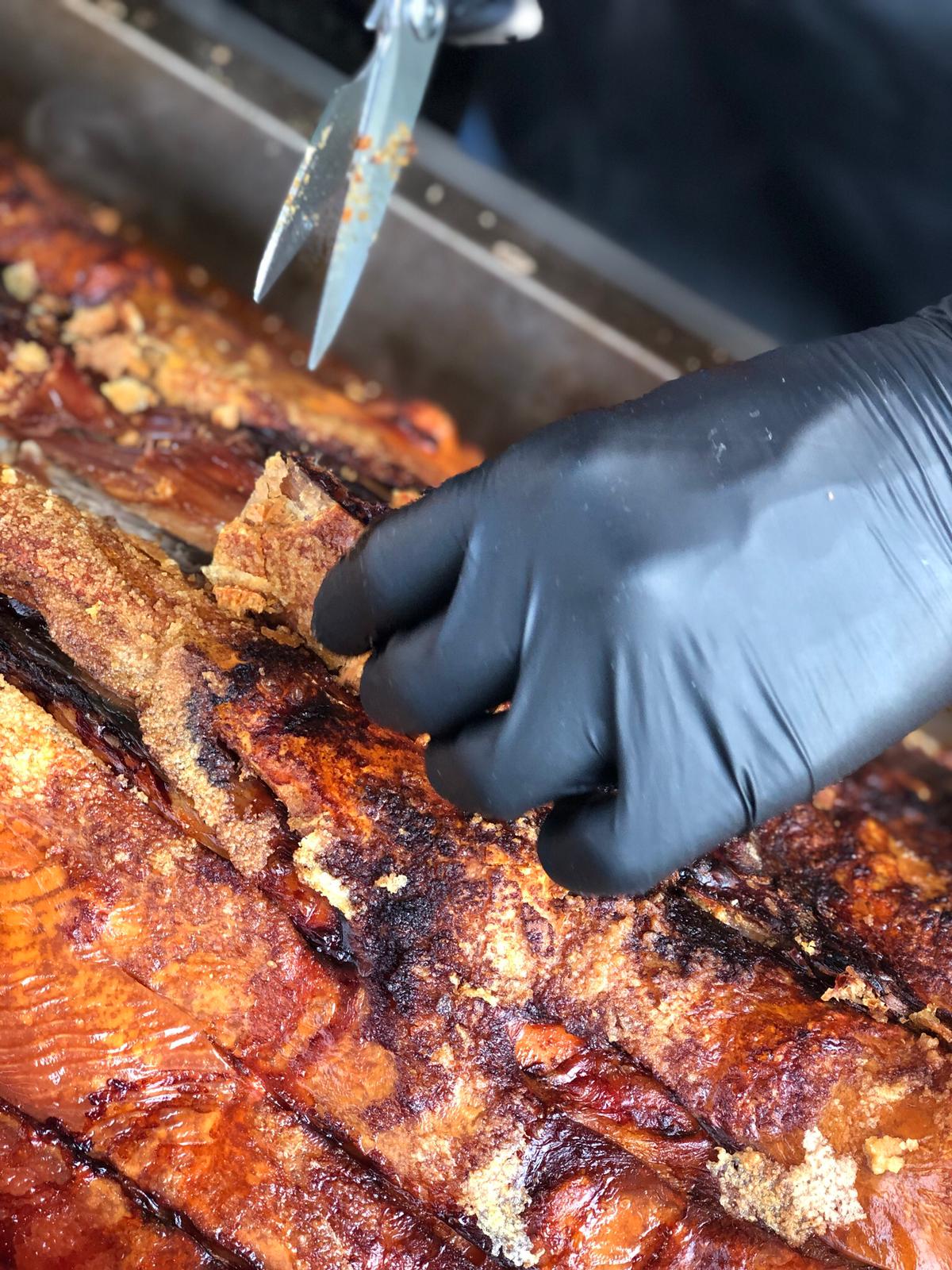 Having invited 25 of her closest friends and family members over to help her celebrate the monumental occasion, Maria was looking for a more formal-style menu for the intimate gathering and at the recommendation of our skilled catering manager, she opted for our hog roast dining menu which can be easily tailored to meet the requirements of any occasion no matter the scale. Maria was both shocked and relieved at how easy it had been to book an event with us and as soon as the details had been finalised, she decided to let the guests know about the delicious treat she had in store for them.
Arriving a few hours ahead of the guests, Taste the Cracklin immediately got started on preparing the main course of slow roasted pig with applesauce, savoury stuffing and crispy crackling; and as the meat cooked, they took the opportunity to whip up the side options which included fresh green leaf salad, creamy coleslaw, crispy Thai salad, warm new potatoes in a herb butter along with soft and floury gluten-free rolls and wraps. With the food almost ready they set the dining tables using a crisp white table cloth, napkins and China crockery just in time for Maria's guests to make their entrance.
With everyone in attendance, it was time for the celebrations to begin, and the moment the guests had been waiting for had finally arrived! Piling their plates high with succulent carvings of meat and refreshing salads, Maria and her guests kickstarted the party which carried on into the late evening. In fact, Maria had such a great time that she has since reached out to thank Taste the Cracklin for helping her step into her thirties in style!