If you've got a special event coming up and are looking for a sensational meal to complement the occasion, then look no further than Taste the Cracklin. As the number one hog roasting service in the country, our team are capable of handling any challenge that comes our way!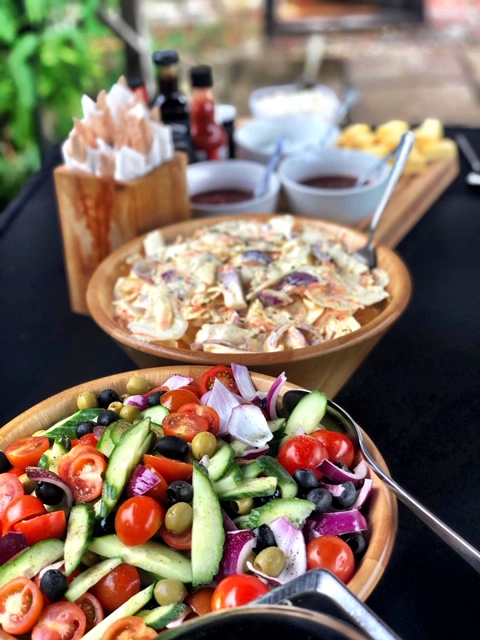 From classy wedding celebrations to laid back family get-together's and everything in between, we've got menus to suit all sorts of different functions. But the best part (or at least one of them, anyway!) is that our menus can be easily tailored to suit every need or requirement you have, giving you an entirely bespoke experience at an affordable cost. If this sounds perfect for you, then why not give Taste the Cracklin a call today, to find out more?
We're pleased to say that our team have been very busy lately, and most recently, the customer service crew received a call from Gerry, who was looking for a tasty treat to serve on his daughter's 16th birthday. With lockdown restrictions preventing the whole family from getting together to celebrate the monumental occasion, Gerry had decided to do the next best thing.
After reading about the brand new, Taste the Cracklin Gourmet Delivery service online, the client had called to trial the new option for himself. From our expansive range of catering choices, Gerry quickly opted for a delivery version of our signature, southern slow roast menu which combines a variety of all-American classic dishes. Having skimmed over countless testimonials and knowing that his daughter would be sure to love the menu, Gerry felt instantly confident about his choice.
The feast, which was dropped off at the client's home last Thursday evening, was prepared off-site by our team who spent several hours marinating the meats in a secret recipe rub before slow roasting them to fork-tender perfection. The concoction of BBQ pork butt, fall off the bone Louisiana sticky pork ribs and the Cajun spiced whole roast chicken was served up with sides of Memphis style crunchy coleslaw, pasta salads and potato wedges which earned an instant approval from the birthday girl!