Beautifully crisp, golden-coloured crackling, irresistibly juicy meat and mouth-watering side dishes; hog roasts provide the perfect finishing touch to whatever occasion you plan to celebrate – especially weddings! Over the years, this ancient cooking method has dramatically increased in popularity, with many newlyweds-to-be now opting for a hog roast wedding breakfast, and for good reason too.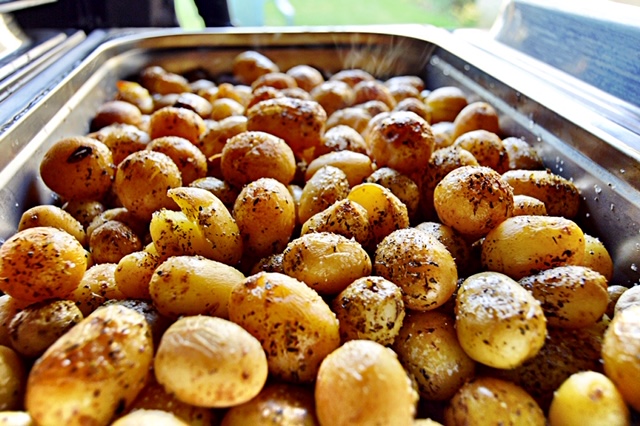 Besides being out-of-this-world level delicious, hog roasts are affordable and can easily cater to all of your guests. For example, at larger gatherings, our impressive-sized pigs are a fantastic choice, while more intimate celebrations usually benefit from a suckling pig or even rotisserie-cooked pork joints. This flexibility you receive with Taste the Cracklin menus means that no matter how big or small your event is, you won't ever have to worry about your guests going home hungry.
Plus, we can also cater to a wide array of dietary needs. So, whether you have invited along some veggie or vegan guests, or those with food allergies, you can rest easy knowing that our menus are fully inclusive and can be enjoyed by everyone.
As experts in our field, the Taste the Cracklin catering crew is always in high demand. Even lately, we have had the pleasure of assisting several customers and clients with their special events, and more recently, we were invited along to Pamela and Alex's wedding reception!
Having spent the past year planning for the big day, the couple, understandably, felt a little bit deflated after learning their guest list would have to be cut down, to a maximum of 20 guests. Taste the Cracklin went above and beyond to lift the pair's spirits, and Pamela and Alex were so grateful for how quickly our team managed to make edits to the meal.
With everything sorted and ready to go ahead, Taste the Cracklin arrived at the venue hours ahead of the celebrations. After setting up a huge white marquee to shield the guests from the near-constant showers, the catering team set up their gazebo and got straight to work.
The guests, and perhaps more importantly, the newlyweds loved the classic hog roast spread which featured a stunning spit roasted pig with all the trimmings.