Taste the Cracklin have so many tasty menus for our clients to choose from, but it is no surprise that our classic hog roast menu is the most popular option. While it is our most simplistic menu, it is an incredibly delicious choice and one that is always a fan favourite!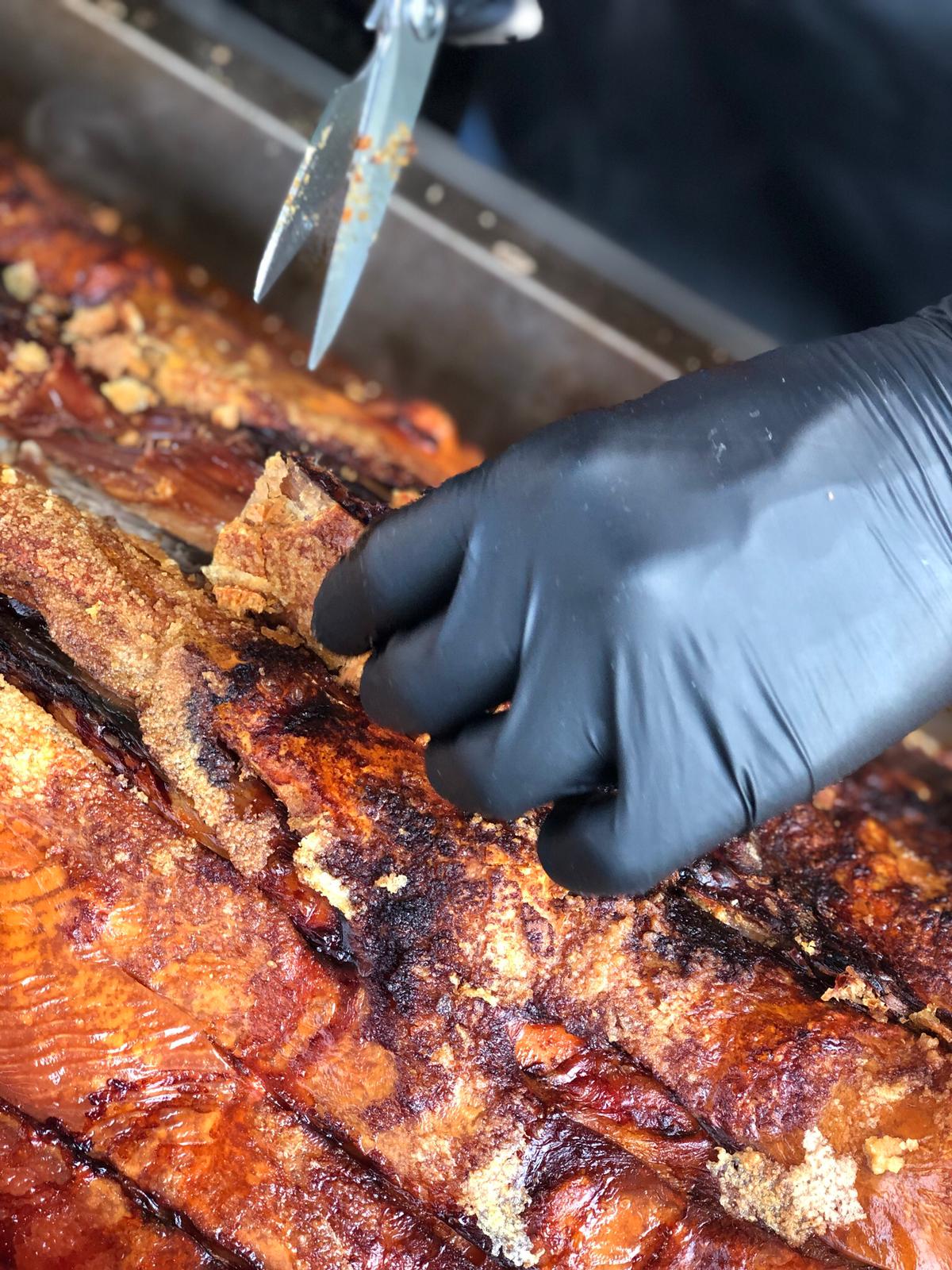 Our classic hog-roast menu consists of a delicious hog, cooked to perfection on the day of your event. Depending on the size, hogs can take around 5 hours to roast completely, so our team always arrive with plenty of time to spare before your meal begins. Once cooked, the meat is expertly sliced by our chef and served in fresh bread rolls, or a gluten-free choice upon request. Alongside the hog, your guests can enjoy sage and onion stuffing, homemade applesauce, crispy crackling, seasonal salad dishes, and fresh chips. Taste the Cracklin can also provide a vegetarian and vegan option if required for your event.
Taste the Cracklin only use the freshest of ingredients in our catering, and every dish is cooked on-site prior to your event. This makes for the highest possible quality of food and maximum flavour with every dish! Not only that, but it also means that our catering is entirely flexible, and every dish can be made exactly to your liking.
This menu is our most flexible option since it is such a simplistic choice. This makes it the most flexible, which is ideal for any kind of event. we have served this meal for private and corporate events with great success at both. It can even be ideal for causal wedding catering too!
While the hog roast menu is our most popular package, we have over 7 other menus to choose from- each with a variety of dishes for you to enjoy. Whether you need a formal meal, private catering, or a casual buffet, Taste the Cracklin have a menu that is just right for you. Simply let us know your party size, date, and location and we can get you booked in!