One of the things that makes catering so exciting for us each day here at Taste the Cracklin, even after more than 20 years in its service, is that no event is ever the same. Though our services possess the same quality day in day out, and though we roast up many hog roasts each and every week, there is so much variety to each and every event making every single one a unique joy to attend. Every time a customer calls up Taste the Cracklin looking to discuss their catering we still get that little thrill from hearing about the particulars of their event, and how we'll have to shape our service to accommodate. It's the little flexibilities in the job that still make it an exciting one to come to each and every day.
Encapsulating just that exactly are the few weddings that Taste the Cracklin attended this week. On the face of it wedding catering might look pretty samey from event to event, but with our variety of service options and menu styles available each wedding dining experience is anything but the same. We have our old staples to come back to always of course, but with dining styles ranging from formal to informal, indoor or outdoor, buffet style or set menu, drinks and welcome services and the like, each and every Taste the Cracklin wedding catering experience is entirely unique.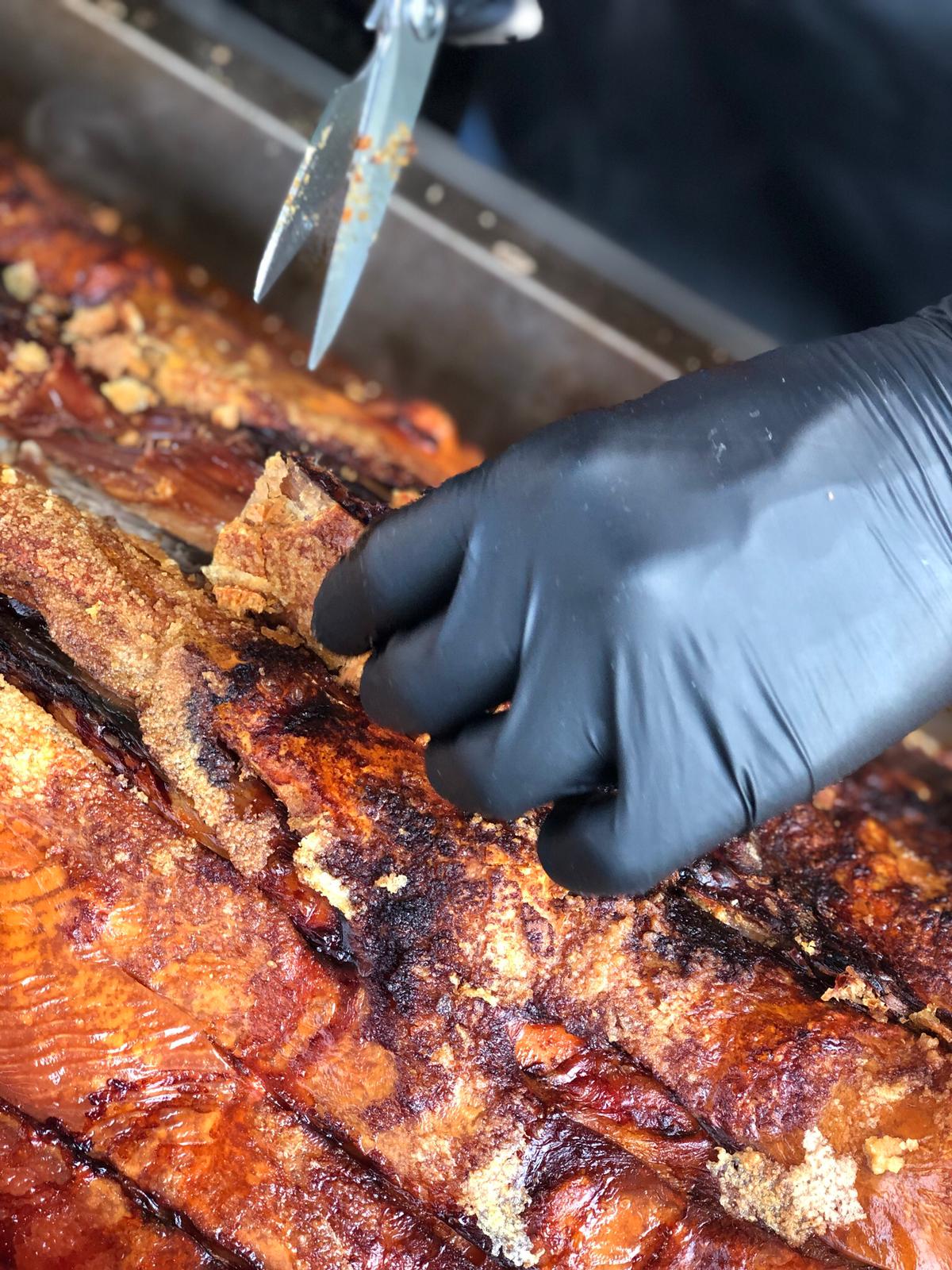 This past week we enjoyed delivering a classic wedding experience to one happy couple who opted for the more traditional hog roast menu. Guests were greeted to the reception with drinks from the Taste the Cracklin team, and as chat and all the photographs were done over the first hour or two our service team buzzed around keeping drinks filled and offering up delicious canapés to keep the party going until dinner. Once dinner was ready our wedding party got to all their wonderful speeches before we served 3 courses of exceptional brilliance.
This contrasts to our wedding event this week that opted instead for a hog roast buffet to enjoy. In much the same way we began with drink and canapés services on entry, but when it came time to dining our guests were free to peruse our roast offerings at their choosing, piling their plates as high they could manage!
It is theses small differences that make events with Taste the Cracklin, so call today to find your perfect event dining experience!