At Hog Roast Taste the Cracklin we always love to see others flourish, especially when they are local businesses that drove themselves through hard work and persistence from the ground up like ourselves. That is the case for Grant and his local construction firm who celebrated 10 years as business this past week, and opted to do so with a great big blowout with catering provided by the Hog Roast Taste the Cracklin team. The business took the day off to invite all the workers back to the home site for an afternoon of celebration and great eating. We were around when Grant first began building his business, having provided dining to a couple of office events in the early days of his business, so it was excellent to now see the difference as 150 workers came down for this 10-year anniversary celebration.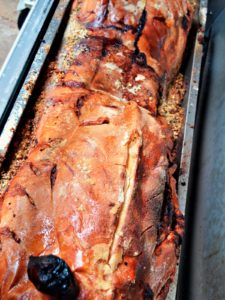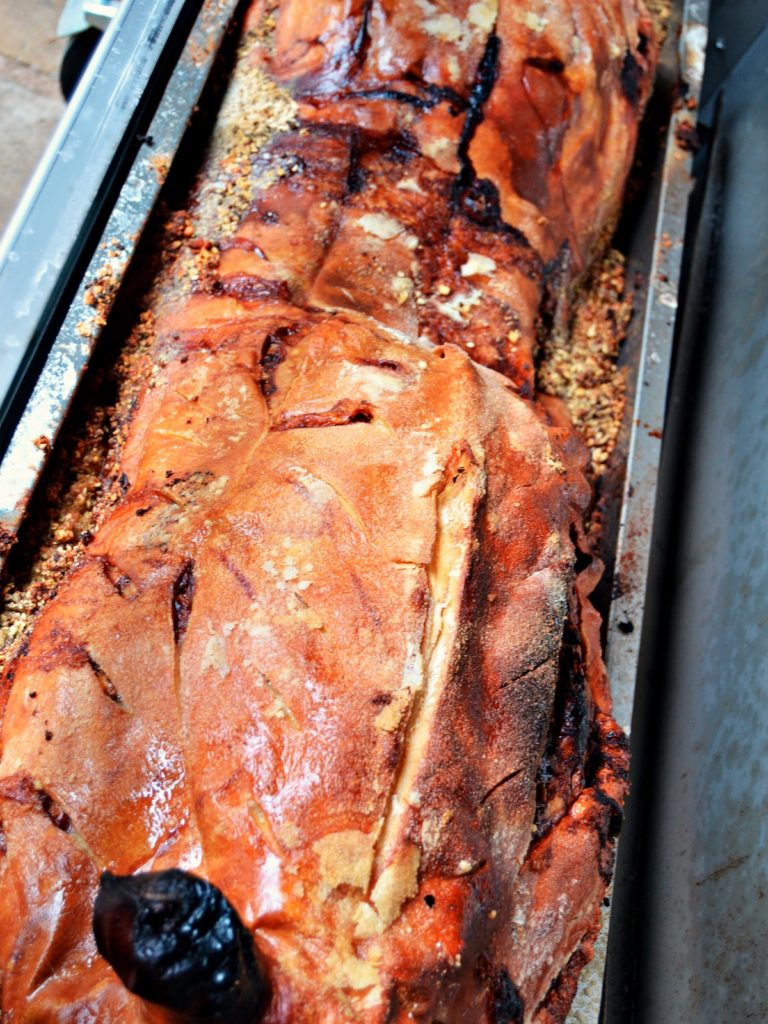 Grant informed us that his guys and gals on the team love to eat, so we upped our typical scale for a party of 150 and made sure to bring two hog roasts along with a host of accompaniments. While the party enjoyed drinks and some speeches from Grant and his upper team, thanking all for their years of service and for sticking with them through the harder times of the last few years, the Hog Roast Taste the Cracklin team prepared and cooked their hog roast fresh on site. As soon as the speeches were wrapped up we were ready to deliver our scrumptious buffet! The two golden hog roasts were carved up for use as roll fillings, or to be eaten alongside our accompanying homemade sage and onion stuffing, apple sauce, golden crackling, and sides of herb dressed new potatoes, fries, seasonal mixed salads and homemade coleslaw. We also offered BBQ pulled Jackfruit, gourmet racks of ribs, potato salad, and sausage rolls as an addition on Grant's behest. It was certainly more than enough to eat, but true to Grant's word his team hoovered most of it up easily!
We hope to be returning to Grant's firm in another 10 years for their 20th anniversary, and we'll make sure to stock even more food next time as the team no doubt grows even more!