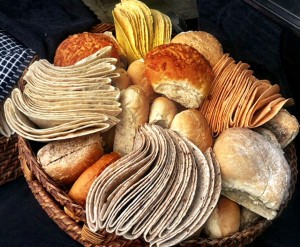 Most people see their Sundays as the day of rest, but not us as it's one of our busiest days and this Sunday was no different. We at Taste The Cracklin were up in the early hours prepping our pig for a lunch time serve at a christening. We have visited this venue a number of times for birthdays, christenings and many other celebrations, quite the regulars ourselves, but this meant we had fantastic set up routine and the club organisers knew they could leave us to it.
We arrived at the venue at 11am as we were serving at 1pm, this gave us plenty of time to prepare our salads and for our large hog to finish slowly roasting to perfection. Gary (dad of the newly christened baby Harry) was a lover of hog roasts and had specifically requested plenty of extra crispy crackling. Those who have tasted our hog roasts before can speak for us regarding our crackling, it is something we have become very famous and well known for. Our reputation speaks volumes and a large percentage of our business is from repeat bookings and recommendation. This is also how Gary and Amanda booked us at Taste The Cracklin to cater for their sons christening.
On the day of the christening Gary and Amanda were expecting 100 guests to fill their venue and wanted plenty enough to go around. As they would be staying there for a few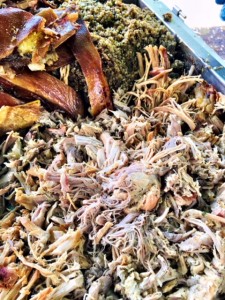 hours we had already offered to leave any remaining meat and rolls for the guests to make up themselves if they were hungry later on. At we reached 1pm we knew the guests were very hungry and couldn't wait for Gary's call that the buffet was ready. The smells had been filling the room for the last few hours and before we knew it we had 100 hungry friends and family of Gary and Amanda who couldn't wait to tuck in! The rolls stuffed full of pulled pork, stuffing and apple sauce went down a treat, and of course a piece of our famous crackling!
Many of the guests made room for 2 rolls and Gary did comment on our crackling and I quote 'Best I have ever tasted' which was a great compliment for us! Definitely a memorable day for the family and a sunny Sunday well spent for us at Taste The Cracklin!