Anyone who has ever moved house will know just how stressful an experience it can be. From waiting for your offer to be accepted to organizing the move itself- it is not an easy situation to be in. That's what helps to make it that bit more satisfying when you have successfully moved, redecorated and got the place exactly how you want it- it's finally a home!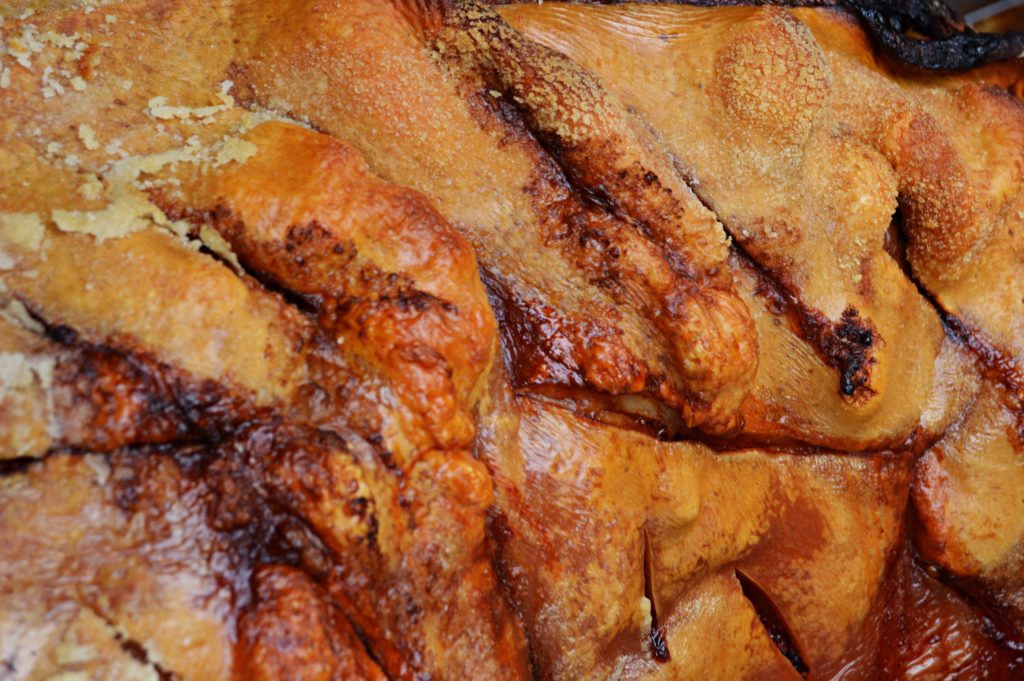 This weekend we were happy to be catering at Rebecca and Ben's house warming party. Having been renting for the past 5 years the couple had finally saved up enough money to purchase their dream home together. A couple of weeks had passed and they had finally got the house done up to their standards and wanted to invite over friends and family to celebrate and to show off their new home!
Ben made an enquiry with Taste The Cracklin after reading our testimonials online. He told us when he made the booking that he could already imagine the scent of one of our delicious Taste The Cracklin's wafting through their home!
We arrived mid-morning to the couple's home. As the house had been freshly painted we agreed it would be best for Taste the Cracklin to cater outdoors on the freshly mowed lawn. For the party menu, we would be serving up our signature Taste the Cracklin rolls which always go down a storm. With the hog onto roast, we had just enough time before the guests arrived for Rebecca to practice giving her tour to us.
Whilst all the guests in attendance were mingling and complimenting Rebecca and Ben on their new home, we were busy serving up our Taste the Cracklin. Our chef delicately sliced pieces of slow roast hog into awaiting bread rolls and layered lots of crispy crackling on top before handing them out to the growing queue of people…