For Olivia's 18th birthday party that we catered earlier in the week, her parents asked us to bring along a nice, fat, free-range pig for a hog roast Bedlington feast. Now that it's getting really cold outside and everyone's thoughts have turned to Christmas, we offer a winter warmer menu as well as a festive one, and for Olivia's party at the local cricket club, her parents selected a winter warmer. To warm you up at the height of autumn or winter, this menu features plenty of pieces of steaming hot meat and seasonal vegetables, as well as a potato choice if you prefer. Just add gravy and condiments and there you have it – a hog roast Bedlington winter warmer that your guests will remember for years to come.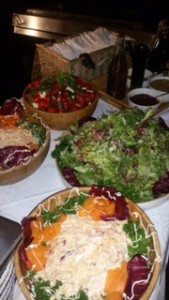 Olivia's parents decided on a medley of vegetables that they thought would suit all the guests, so asked for parsnips, carrots, and squash to be roasted together. Additionally, a vegetarian guest would need an alternative to the meat, and we were told he would be happy with a baked potato to eat alongside the vegetable side dish.
Turning up to the cricket club on the afternoon of the party, with a teatime service in mind, we were met with heavy winds and lashings of rain. Thankfully, Olivia's parents had asked us to erect a marquee tent for the occasion, so when that was done, we were able to set up the hog roasting machine inside to start preparing the meat for cooking. It didn't take too long to score the meat, add water and salt to it and then turn the machine on, and then we were away, roasting a hog to perfection for 4 hours.
Later in the afternoon, we needed to prepare the fresh vegetables and baked potatoes to roast in the hog machine. They're cooked separately to the meat, underneath it, which is super-handy for people who want a full meal cooked in one go.
By the time 5pm arrived, the wind and rain had let up some, but the guests were all thankful for our lovely, hot food. We always love to exceed expectations, let alone meet them, so when we were deluged with compliment after compliment, it was heartwarming to hear. Another success for hog roast Bedlington!