Last Saturday I threw my father a 50th birthday party at my local hotel here in Ossett. Although I enjoy the tranquil, endless country side of the village, I never refuse a good party. After hosting parties for quite some time, I decided I wanted to hire a caterer to feed my hungry guests so I could enjoy good company without worrying too much about preparing and cooking a buffet.
I decided to call Hog Roast Ossett as I had heard very positive reviews on their tender meat and famous crackling. Soon enough they sorted out 2 chefs to come along to my chosen venue and set up ready for my party. I really appreciated their determination and reliability as I did call at short notice.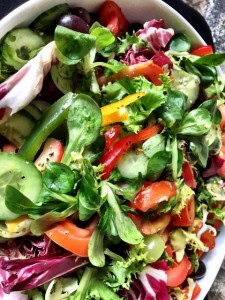 As the Saturday came around, I arrived at the hotel and began decorating the room with my friend Joyce ready for my father's 50th birthday event. Around mid-morning, 2 men arrived with a large hog roasting machine along with all their equipment and ingredients. They soon set up on the balcony and began creating the most delicious smells. I had ordered a menu consisting of a large hog, crispy crackling, vegetable skewers, potato wedges and of course, an arrangement of salads to accompany the meal.
As the day passed and we reached 4pm, all my guests arrived along with my father who was delighted by the rich, delicious smells coming from the hog roast. We began queuing for our food when the room was full and piled our plates with the most gorgeous array of food. Compliments were flying around as the chefs carved the meat and placed it on everyone's plates. The chefs were so friendly and joined in with our excitement and laughter.
We all sat around on the large balcony that surrounded the hall. As we overlooked the peaceful scenery, my guests and I devoured our plates of succulent hog and juicy veggie skewers. My father thanked the team at Hog Roast Ossett personally for making the day so relaxed and special.
At the end of the event, the team of two men that delivered the service, tidied up all the equipment and plates as we partied the night away. I will be hiring the team again shortly for my mother's birthday and highly recommend the service and food to anyone throwing a small gathering to a large wedding.