Taste the Cracklin often caters different kinds of parties and events and because we're suitable for anything you can think of, this includes birthdays, weddings, christenings and corporate hospitality. We can cater in just about any venue, in just about any location and for any number of people, whether you're inviting just a few or a few hundred. When it comes to our food, we're famous for our amazing hog and spit roasts but we can also provide catering for various diets and personal tastes, and we can provide several courses and even handmade canapés if needed, so regardless of the type of menu you want to be featured on your special occasion, we've got you covered.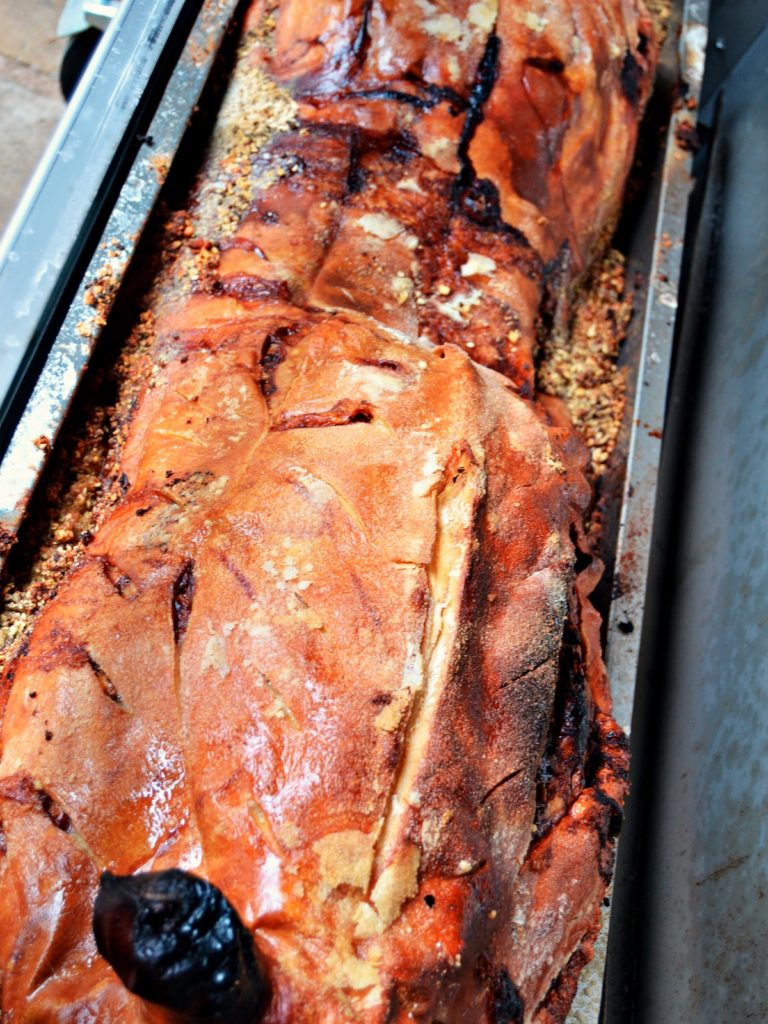 When Maggie contacted Taste the Cracklin with regards her business event, she asked us to cook a centrepiece hog roast to feed most of her fifty guests with our sumptuous pigs in buns but she also wanted to make sure that her vegetarian guests would be able to eat on the day too. Our chefs can whip up something special and suitable, such as yummy stuffed peppers or mushrooms or a tasty quiche, but our most popular vegetarian option is our veggie skewers. We skewer chunks of halloumi cheese and fresh veg, grill and serve with pitta bread and a Tzatziki dip, and we're often thanked for providing such a delicious alternative at parties and events.
It came round to the day of Maggie's party yesterday and our Taste the Cracklin team arrived bright and early in the morning, full of the joys of spring and ready to cook up a feast by lunchtime. It takes a few hours to roast a hog to absolute perfection, which is why we were there so early, but once the meat had been prepared for its roasting, it was sizzling away in its own juices while we kept an eye on it.
By 1pm, the hog was ready to be carved, the veggie skewers had been freshly grilled and we had all the ingredients ready for the pigs in buns and finally, Maggie and her guests began to queue for a taste of heaven.